Social bookmarking










Bookmark and share the address of REOPENKENNEDYCASE on your social bookmarking website

Bookmark and share the address of REOPENKENNEDYCASE on your social bookmarking website
Affiliates
Just came across this on another forum.
http://www.jfkact.org/post/a-prayer-man-presentation-in-plain-sight-8208570?&trail=30



Posts

: 701


Join date

: 2013-08-27



The image above is from the Towner film. Last year I made this GIF of the Towner sequence as JFK passed in front of the TSBD building (I used the best available Towner film I could find at the time):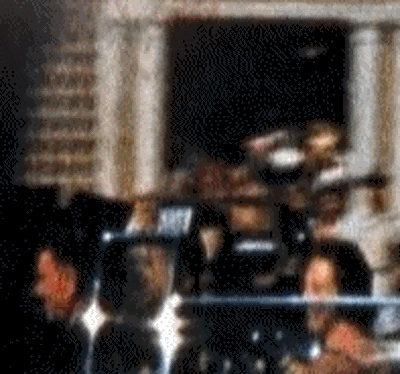 Bart and I spent some time trying to peer into the black space of the entrance to see if we could see anything distinctly. I couldn't, and as I recall, neither could he. 
This particular enhancement shows some lighter features I wasn't able to produce. Two possible reasons: 1) this image comes from a better copy, and 2) the person who produced this image is more skilled than I am (and when it comes to photo enhancement/analysis, I'm just a rank amateur). 
I cropped and enlarged the entrance area over 300%.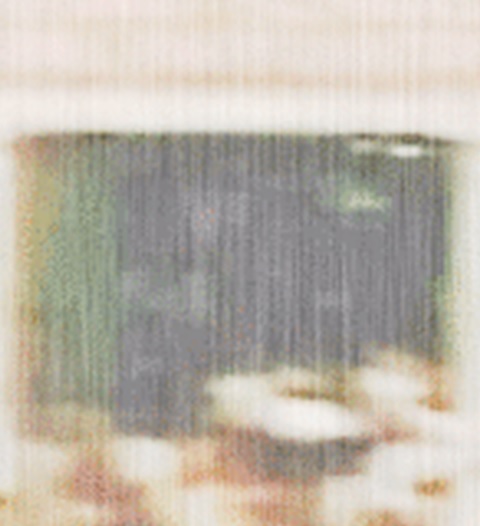 If
this is a validly enhanced image, I see what
could
be figures standing where we see people standing in Wiegman and Darnell.
Nothing more.



Posts

: 3124


Join date

: 2013-09-03


Age

: 65



In the sharper gif posted by Stan, you can see the shape of the "black hole of the TSBD" changes shape - unless there is a small dwarf there jumping up and down. This is most easily seen at the lower left corner of the vestibule.

Whoever did the overlay should have utilized the same shape on each frame but did not. That, of course, has me wondering WHY? It is almost as if they wanted it to be obvious.
_________________
If God had intended Man to do anything except copulate, He would have given us brains. 
                          - - - Ignatz Verbotham



Posts

: 835


Join date

: 2013-11-30


Age

: 66


Location

: Middleburg, VA, USA



The frames marked NFV are usually older inferior Towner frames.
The best version of the Towner frames comes from the " Lost bullet " Documentary.
This is a frame from the Discovery channel program " JFK Death in Dealey Plaza "



Posts

: 8


Join date

: 2017-03-06



Hughes doorway crop.



Posts

: 8


Join date

: 2017-03-06






Posts

: 1371


Join date

: 2012-01-04






Posts

: 982


Join date

: 2015-07-21



---
Permissions in this forum:
You
cannot
reply to topics in this forum