Social bookmarking










Bookmark and share the address of REOPENKENNEDYCASE on your social bookmarking website

Bookmark and share the address of REOPENKENNEDYCASE on your social bookmarking website
Affiliates
What is Tom filming here?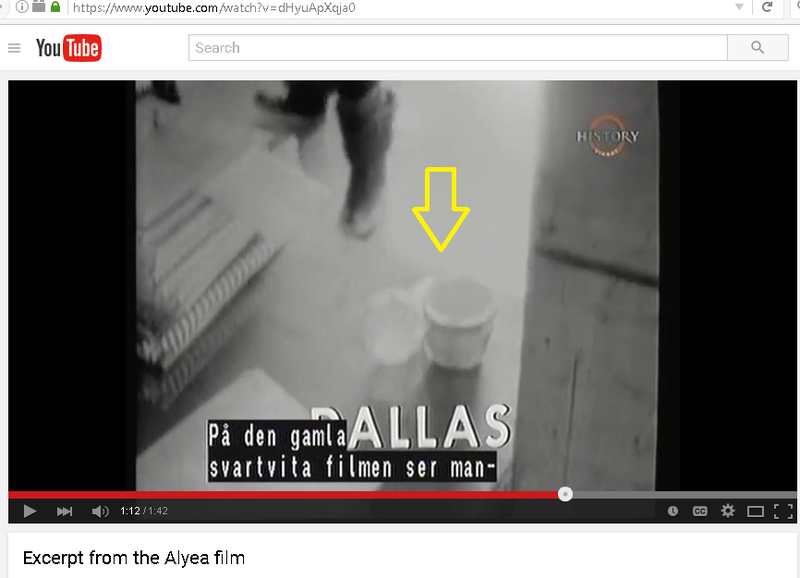 A desk or table with spiral bound books, and a light bulb or flash bulb??
and a cup, coffee cup? Cover for light bulb? Can you identify what Tom filmed?
As contrast to Alyea we have the CBS News Special Report which takes us through the TSBD.
Watch at 2:59
https://www.youtube.com/watch?v=8dAFCVPdlNg
Alyea did captuure another soda bottle on the 5th floor.
And my piece I like to call "Alyea, Window Or Door"
"I hesitate to tell you the real story. I started to throw it out of the building but being so close and knowing that we had the other film, I wanted our station to be the first to show a film of the assassination. A A.J. L'Hoste was under the window. I yelled out to him. In actuality
I tossed the film out the front door to Ron Reiland
who had gotten back from covering the apprehension of Oswald at the Texas Theater. This was another ABC exclusive. There were 2 policemen at the Depository door. They were not sure that I should get things outside. Ron was outside and I was inside. One of the policemen there called a Lieutenant and while they were calling him, I threw the film out....."
Was it thrown out the window, if so who was lying and why, Bert Shipp? Why? Or the guy whom was there with two rolls of film, Tom Alyea:
https://www.youtube.com/watch?v=dHyuApXqja0
Last edited by Ed. Ledoux on Thu 01 Dec 2016, 4:48 pm; edited 1 time in total
Ed. Ledoux wrote:A desk or table with spiral bound books, and a light bulb or flash bulb?? 
and a cup, coffee cup? Cover for light bulb? Can you identify what Tom filmed?
The object next to the bulb looks too small for a light cover. If I were to guess I'd say it was a coffee cup or similar.



Posts

: 2849


Join date

: 2013-09-03


Age

: 64



Thanks Stan, I thought it too good to be both a flash bulb and a coffee cup (possible Prayer Man accessories, not included)
Mal Couch said he left AJ L'Hoste there at the TSBD.
Aj seen here;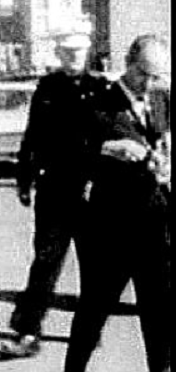 The story told is Shipp and AJ were there catching film thrown by Alyea.
Seems if you want to have a cover story just blame or include AJ.
http://alt.assassination.jfk.narkive.com/Cd7bCEdz/solved-travis-linn-s-missing-dp-recording-ed-cage
"I took the film from my camera, placed it back into its metal can, wrapped the tape around it,
and tossed it to our News Editor, A. J. L'Hoste, who was waiting outside with the other newsmen who were not allowed in the building. A. J. raced it to the television station
which was about three blocks away. About fifteen minutes later the world saw the murder weapon, where it was found and pictures of the crime lab people dusting it for fingerprints, and the shell casings that once housed those bullets. They also saw how the assassin prepared for his ambush and the view he had of the killing zone....." - Pictures of the Pain, pg. 537
And Fagin of the Sixth Floor Museum has it as of 2013,

Shipp was not at the TSBD or even outside the TSBD, Alyea only talked to him on the phone from the TSBD to the station where Shipp was.
Ron Reiland caught the film tossed out the door.
HTTP://www.reopenkennedycase.org/apps/forums/topics/show/13280407-who-is-the-man-in-the-white-shirt%3Fpage%3D2+&cd=5&hl=en&ct=clnk&gl=us
And this gem, not just tossing out exposed film out the door to Ron, but also receiving unexposed roll from Ron Reiland!

Does anyone know if FBI turned over to archives the WFAA PKA - 5?
It is a Audio tape = PKA
Volume = 5
Has Vic Robertson at 41:45
These are statements Vic and others at WFAA put down on video tape to preserve their memories.
Can we locate the tapes? Can not recall if they were transcribed by FBI,
but it would be nice to have Vic embellishing his role by December.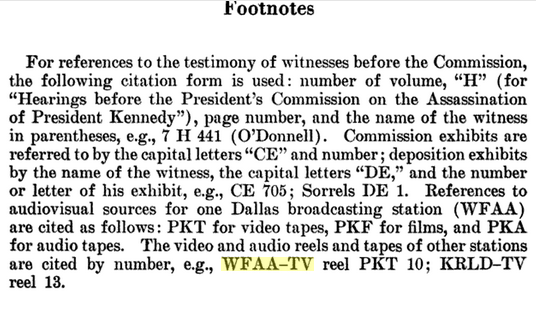 ---
Permissions in this forum:
You
cannot
reply to topics in this forum