Social bookmarking










Bookmark and share the address of REOPENKENNEDYCASE on your social bookmarking website

Bookmark and share the address of REOPENKENNEDYCASE on your social bookmarking website
Affiliates
Linda Z was asking on FB about this. Sergeant seen at TSBD rifle find near Mr White Shirt, and Sunday 11/24 at Parkland.
I think it is Sgt. Don F. Flusche.
https://www.facebook.com/photo.php?fbid=10210581643473982&set=pcb.1267819919924004&type=3&theater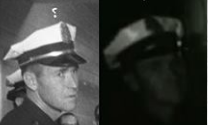 [url=https://servimg.com/view/17602890/485]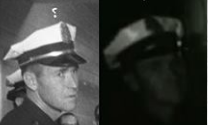 [/url]
Middle picture is from freshman class 1942 Jesuit High in Dallas, of which Don was in the first graduating class of 1945 three years later.

Ken is an obvious typo for Don.
Ken is an obvious typo for Don.
Typo my arse. 
Are you denying the existence of this CIA experiment named Ken?
Was it Ken or Don who was picked up hiking by that photographic analyst Brian Doyle in Oak Cliff?  You know, the one who ended up in some institution in Florida?
_________________
Mixing Pop and Politics he asks me what the use is
I offer him embarrassment and my usual excuses
While looking down the corridor
Out to where the van is waiting
I'm looking for the Great Leap Forward
            Billy Bragg
----------------------------- 
Australians don't mind criminals: It's successful bullshit artists we despise. 
             Lachie Hulme            
-----------------------------
The Cold War ran on bullshit.
              Me
"God favors drunks, small children, and the cataclysmically stoned..." Steve King
"The worst thing about some men is that when they are not drunk they are sober." Billy Yeats
"You're not drunk if you can lie on the floor without holding on." Dino Martin
https://www.thenewdisease.space
Admin




Posts

: 4644


Join date

: 2009-08-21


Age

: 59


Location

: Orange, NSW, Australia



As I was entering the downtown area, I heard the dispatcher on Channell, Bubba Hulse, issue a Signal 19, which involved the shooting of the President. The dispatcher gave the location where it had occurred, so I went down to the School Book Depository. Since I had been near the downtown area when I heard the dispatch, I was on the scene probably within two or three minutes of the time it was dispatched. When I arrived, there was a large crowd and a lot of confusion. They were still in a state of shock since the motorcade had apparently just passed. As I got out of the car, dressed in full uniform with the white supervisor hat, I remember seeing Roy Vaughn, who was assigned to Central Division at that time, and I asked him, "What the hell's going on?" He said, "As near as we can determine, the shots came from up there," referring to the School Book Depository. I further asked, "Has anybody secured the building?" and he responded that it had been. So I went on into the building, meeting Inspector Herb Sawyer in the process. He told me to go to the sixth floor and assist with whatever search that was needed up there and to try to secure that floor. When I got up to the sixth floor, there were several other people there, mostly in plain clothes. I can't recall the names of those I saw, but I found out later that most of them were federal officers, either from ATF and even Federal Game Enforcement people.

Similar topics
---
Permissions in this forum:
You
cannot
reply to topics in this forum