on Fri 24 Nov 2017, 11:16 pm
David Butler at EF pointed this out to me via a PM, at the bottom of a document.
https://www.archives.gov/files/research/jfk/releases/docid-32267344.pdf
Forrest Sorrels' refusal to talk to the HSCA (pg 110 to 112)
-written report by Sorrels on questioning of Ruby on 24th November 1963 and why Ruby shot LHO.(pg 113 to 116)
-memo from May 1964 on the Cellar coffee house in Fort Worth (pg 117)
-written report by Sorrels 30th November 1963 on the meetings and preparation for JFK's visit (pg 118 to 119)
-statement of Sorrels 29th November 1963 on the motorcade and hearing the shots "I heard what sounded like a rifle shot" (pg 119 to 120)
-rough draft memo from Mr Griffin and Mr Hubert on meeting Sorrels 22nd March 1964 - Sorrels stated he was present during the latter part of the questioning of Oswald and that he was of the opinion that Oswald was beginning to loosen up" "a certain amount of ill will between the Dallas Police department and the Bureau" "Mr Griffin asked Mr Sorrels if it was his understanding that Hosty would indicate that the story he would give the Commission was a fabrication and Mr Sorrels indicated that he understood it could be Hosty's attitude. He also indicated that he and perhaps others believed that if there were to be a fall guy within the Bureau, it would be Hosty" Sadly it tapers of and is incomplete but if you want to read it for yourself it's pgs 121 to 124.
Most enlightening!
Sorrels' comments on Hosty are anything but positive.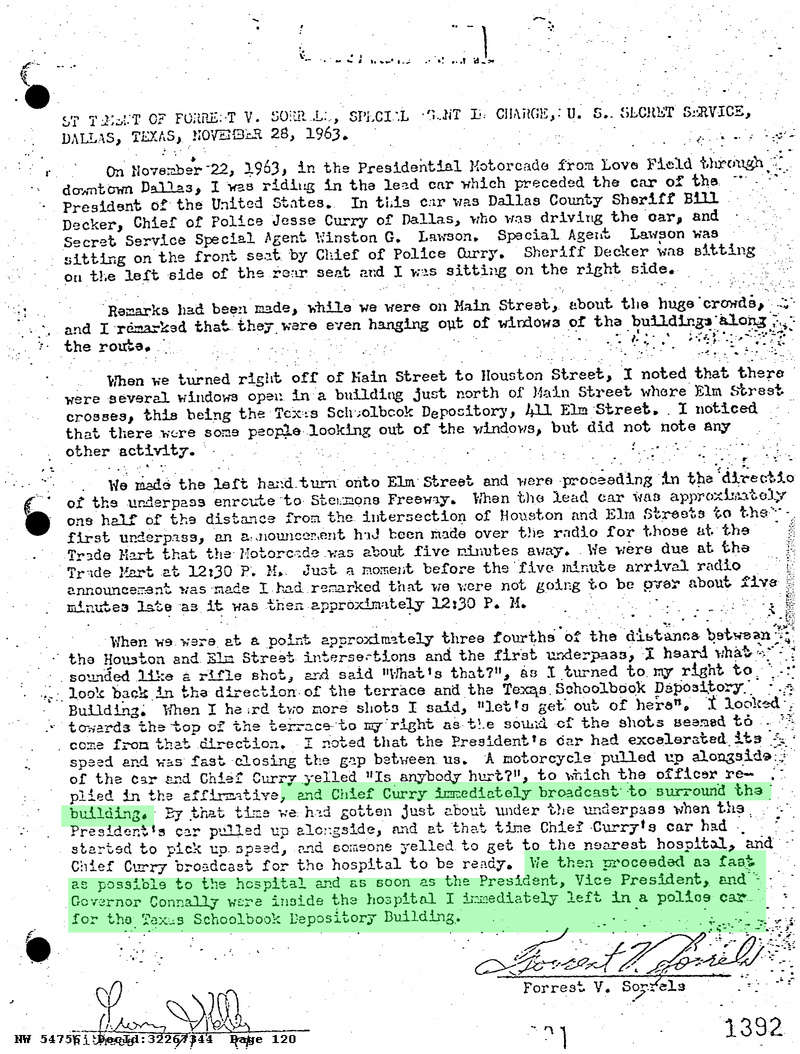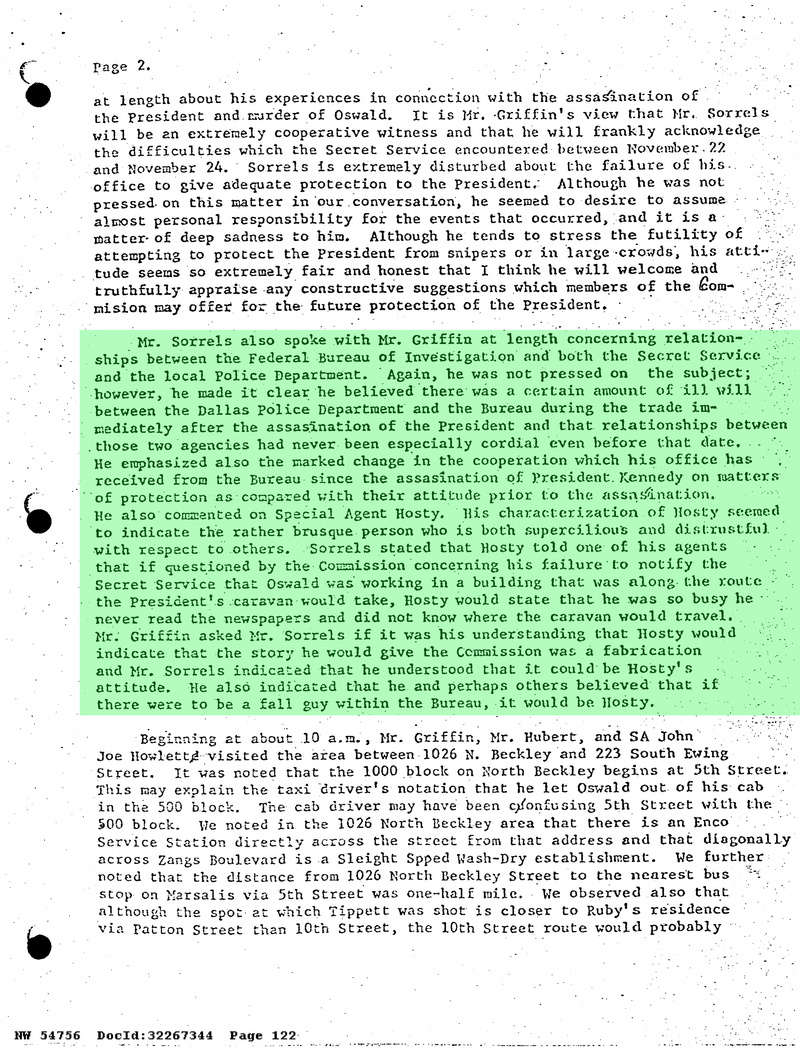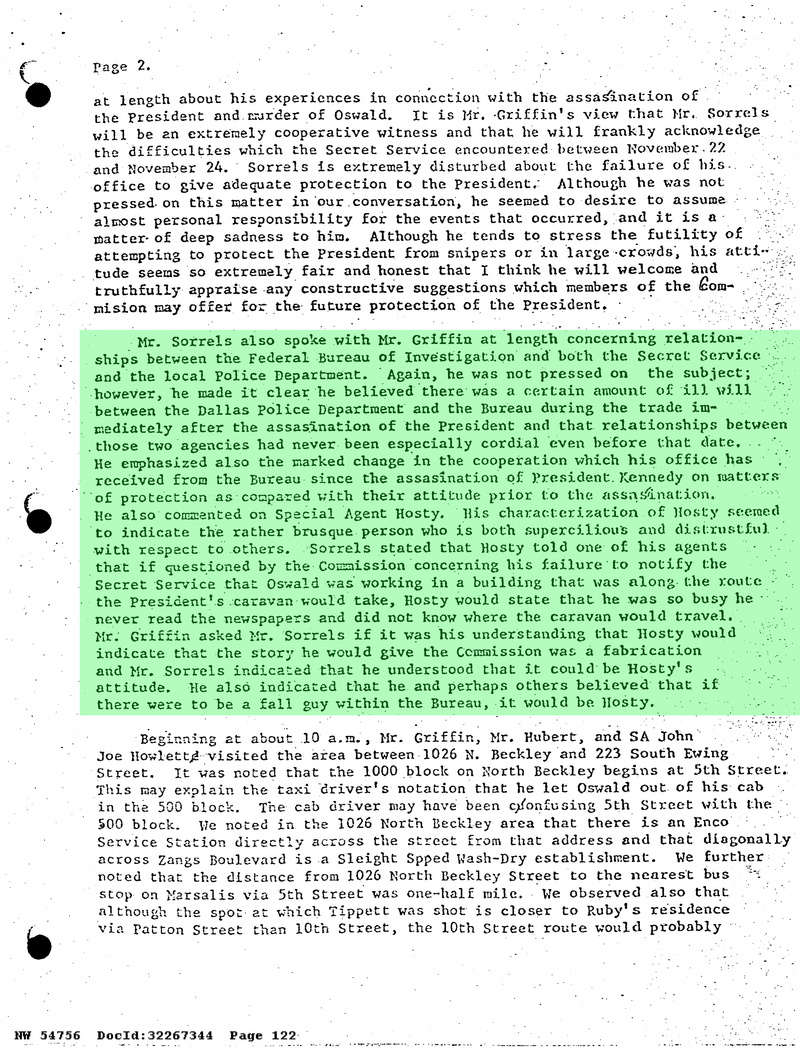 on Fri 22 Jun 2018, 4:09 am
on Thu 28 Jun 2018, 9:49 am
This is fascinating as all hell. Thanks Bart!
on Thu 28 Jun 2018, 7:54 pm
on Mon 13 Aug 2018, 8:04 pm

Permissions in this forum:
You
cannot
reply to topics in this forum