on Fri 26 Jan 2018, 2:01 pm
Truly surely is a prime suspect for the frame. Don't know whether he's the ring master, pretty damn close I'd say.
 My mind turns to Jack Dougherty and his relationship with Truly.
Truly is in this up to his neck, (enough research has been done to establish this IMO) and he surely was the one who would have signed off authorising Jack to be the gatekeeper of the TSBD. An interesting thought if Jack is the eyes and ears.
Truly whom we now know is dirty, gives the authority to open shop and possess the buildings keys outside of business hours to Jack Dougherty. Now where was Jack just before the assassination?
Two weapons brought into the building in two separate cartons on Wednesday or so say Warren Caster and Roy Truly, but what if there had been three instead of the two. What if the third was hidden in one of those cartons. You know like a magicians trick. Taken to Truly's office first as stated and the unseen weapon was hidden in the office without anyone's knowledge. Viewing of the two rifles then taking place just outside the office. The 3rd rifle lay in hiding in Truly's office for the ever reliable trustworthy Jack to retrieve it later probably before anyone arrived Friday morning, to throwdown on the sixth floor. Speculation of course 
It's more than possible looking at these examples.
on Sat 27 Jan 2018, 4:00 pm
Getting any number of weapons into the TSBD in the loosey-goosey environment that existed back in 1963 would have been a cakewalk.
 
Hell, nobody to this date can determine exactly how Stephen Paddock smuggled in 23 assault rifles and a handgun into the Mandalay Bay in Las Vegas, a place teeming with security cameras everywhere! Getting a few rifles into the TSBD would have been easy peasy.
on Sun 28 Jan 2018, 7:08 am
Brilliant, Stan! The Paddock correlation shows graphically the fine line between IMPOSSIBLE and CONSPIRACY.
_________________
If God had intended Man to do anything except copulate, He would have given us brains. 
                          - - - Ignatz Verbotham
on Sun 28 Jan 2018, 10:45 am
Very nicely put Stan and if the Paddock episode were not so serious it'd be bloody comical. 
I agree that it would have been a cakewalk to get that old MC into the building.
Hell, according to Linnie Mae and Wesley on the day the president would pass the TSBD it was ok for Leroy to waltz in with a sack long enough to carry a rifle and not think twice. Oh that's right they were told the bag contained curtain rods......easy peasy.
on Sun 28 Jan 2018, 4:42 pm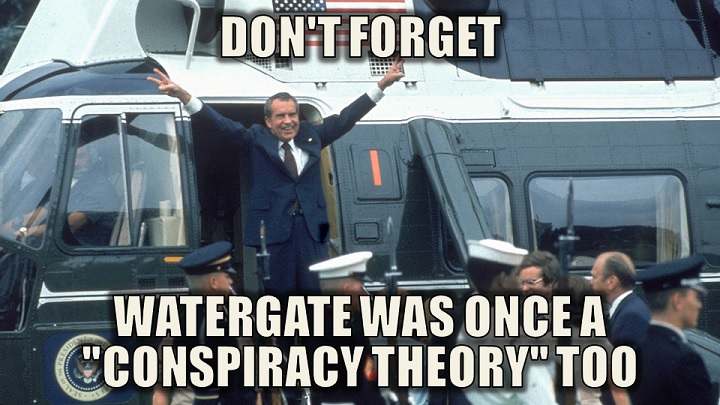 Permissions in this forum:
You
cannot
reply to topics in this forum