on Fri 29 Jun 2018, 5:16 am
Yes Steve it is FBI- Director JEH /Attorney General memo, about letters NOT shared with the Warren Commission.
https://files.acrobat.com/a/preview/06ba29d9-e928-4c73-97ed-bfbf72091eb8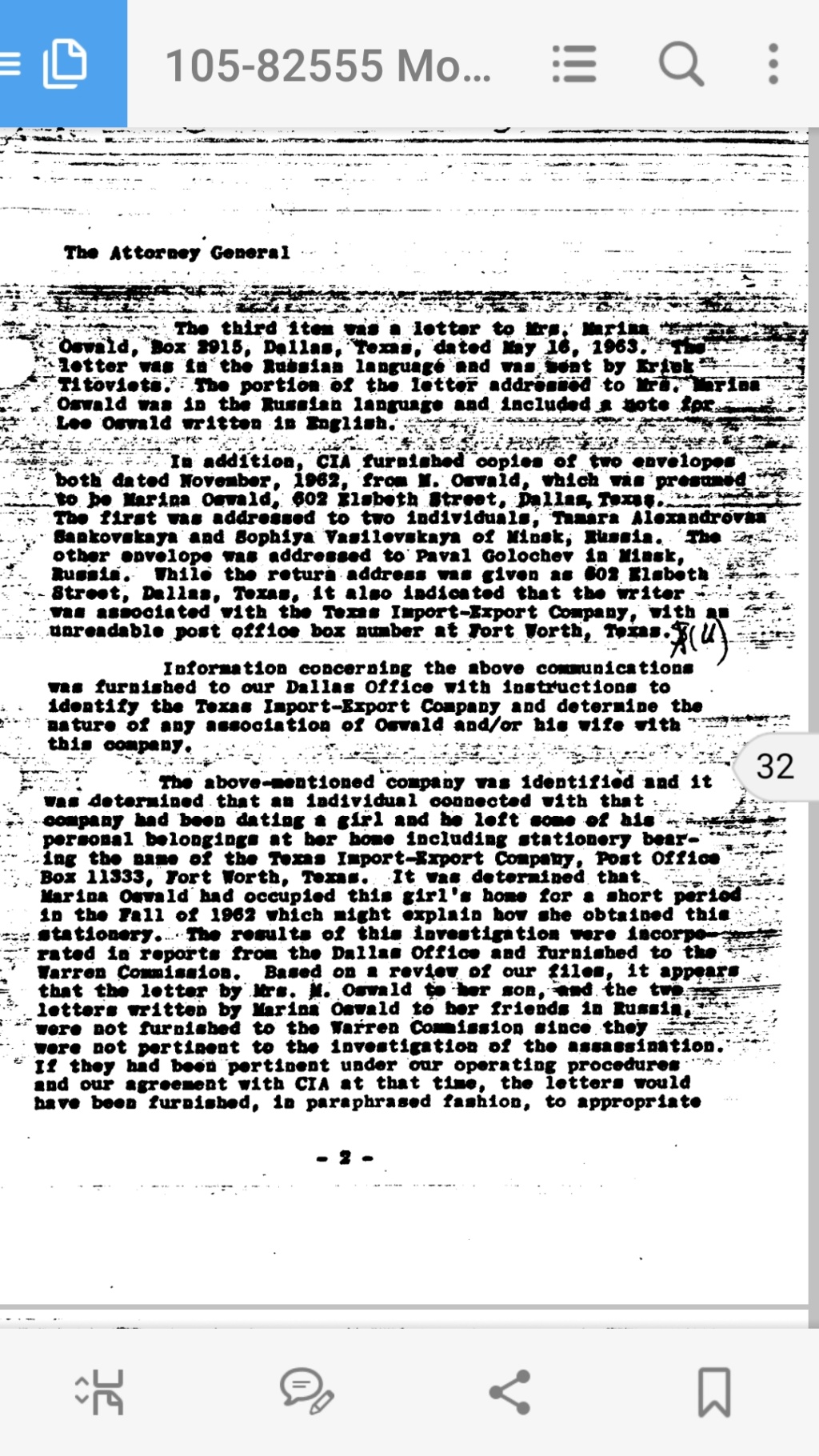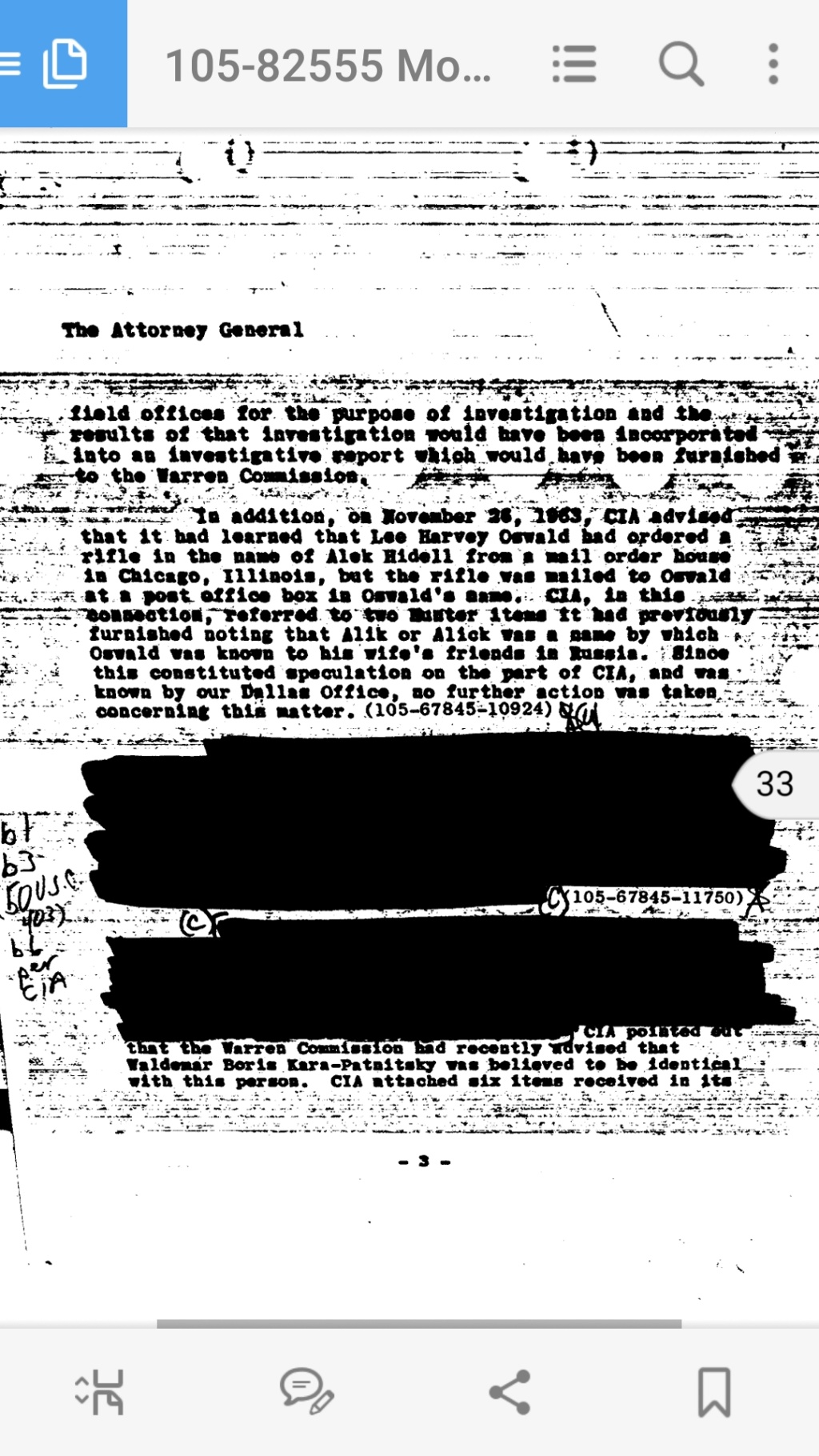 Cheers, Ed
PS Steve, does this say that the CIA intercepted 3 letters as a matter of course through a "master project" or "hunter project" ?
on Fri 29 Jun 2018, 6:35 am
Ed,
Thanks. I was interested in the Texas Import-Export reference.
See page 9 of this pdf:
[url=http://jfk.hood.edu/Collection/FBI Records Files/105-82555/105-82555 Section 084/84c.pdf]
http://jfk.hood.edu/Collection/FBI%20Records%20Files/105-82555/105-82555%20Section%20084/84c.pdf[/url]
Kleinlerer opened up PO Box 11333 in the name of Texas-Import Export Company to receive catalogs of comptetitors of Lomo (sic) Industries.
This seems a little lame to me. I'd like to run down who incorporated that company and when.
I don't know if it's "master" or "hunter". I blew it up and its still so smeared, you can't read it.
Steve Thomas
on Tue 03 Jul 2018, 1:58 pm
No worries Steve.
That was the reference, the FBI and CIA avoided sharing the actual letter on the Texas Import Export Co. stationary.

I saw a list that followed its iterations and incorperators,,,

Cheers, Ed

Permissions in this forum:
You
cannot
reply to topics in this forum