on Sat 04 Nov 2017, 10:16 am
I'll be going through all my files and posting bits and pieces that may be of interest and that I have not previously used or posted about - some of it simply because I forgot I had it, other stuff because I made a deliberate decision not to use it.
Story from the Summer of '61.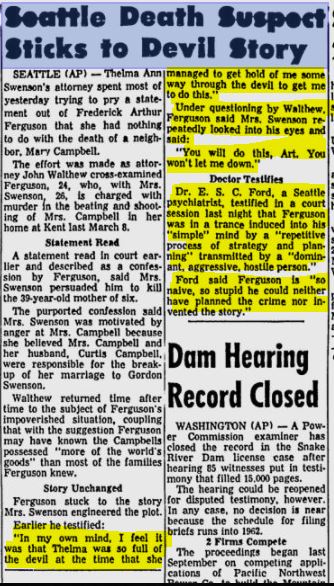 _________________
Australians don't mind criminals: It's successful bullshit artists we despise.
              Lachie Hulme            
-----------------------------
The Cold War ran on bullshit.
              Me

"So what's an independent-minded populist like me to do? I've had to grovel in promoting myself on social media, even begging for Amazon reviews and Goodreads ratings, to no avail." 
Don Jeffries
https://gregrparker.com
Permissions in this forum:
You
cannot
reply to topics in this forum