Bill Lowery
Lowery
was an FBI infiltration agent into the CPUSA. Additionally, he was co-founder of the Dallas chapter of the GI Forum with Joe Molina and others including Felix G. Botello who had also been a security informant against the extreme right and was associated with Ashwell Burchall in a Minutemen like group. Burchall had served under Edwin Walker in Germany. Amazingly, the FBI interviewed Jesse Curry for the information concerning the GI Forum membership and communist affiliations of
Lowery
. That the agents managed to keep a straight face while recording Curry's words is a miracle because, as shown,
Lowery
was the FBI's Communist snitch – not the CPUSA's Communist stooge. Such duplicity amply demonstrates why the FBI should not have been allowed within a ten miles radius of this investigation. 
Lowery
at some point nominated Joe Molina to be chairman of the Forum, and Molina duly won that position, which is hardly surprising because just about everyone else who was there was reporting to one intelligence agency or unit or another. During his Warren Commission testimony, Molina made it apparent that he was a witting partner in this charade by stating "
I know there's a fella that I talk with that belongs to the or had worked with the FBI that knows my position in this thing
." Obviously that line of discussion was quickly met with non-sequiturs and a change of topic. 
According to Richard Helms, to "monitor" a group was merely to attend its public meetings and hear what any citizen present would hear; to "infiltrate" a group was to join it as a member and appear to support its purposes in general; to "penetrate" a group was to gain a leadership position, and influence or direct its policies and actions. Based on those definitions, the
Lowery
-Molina team was a "penetration", in which both were active and knowing participants. Why else would FBI informant
Lowery
nominate Molina as Chairman?  What Molina did not seem to understand was that he was being used as the token subversive to be "surveilled".  
In May 1960
Lowery
informed the FBI he had attended a committee meeting within the CPUSA. The committee's purpose was to support Charles Webster, a Law Professor at Southern Methodist University, in his run for Congress. 
What follows is an old article by researcher Jerry Shinley: 
John Stanford and William Lowery had been the subject of wide-spread publicity about two months before the assassination. John Stanford, then a resident of San Antonio, was being investigated by Texas state and Bexar County authorities because of his alleged membership in the Communist party. In July of 1963, U. S. Attorney General Robert Kennedy asked Texas officials to refrain from taking action against Stanford until after the completion of Federal proceedings. (San Antonio Express, p. 5-A) On September 23, 1963, a hearing on Stanford was held before the Subversive Activities Control Board (SACB) in Washington. One of those testifying was William J. Lowery, who revealed that he had been acting as an FBI informant within the Communist Party since 1945. (Dallas Morning News, September 26, 1963, s. 1, p. 1; San Antonio Express, September 24, 1963, p. 1- A) Lowery's testimony that he had infiltrated the American G. I. Forum and other reputable groups created some controversy. An FBI spokesman denied that the FBI had ordered the infiltrations and said Lowery had been following the orders of the Communist Party in joining those groups. (San Antonio Express, September 25, 1963, p. 10-D; September 27, 1963, p. 5-B) In December, state and county officials raided the home of John Stanford and seized many of his papers and belongings. (San Antonio Express, December 28, 163, p. 1-A). Thus, the Dallas Police were suspicious of Molina because he was associated with a man who had been identified as an FBI informant on the front page of a Dallas newspaper. During his testimony before the Warren Commission, Molina attempted to talk about Bill Lowery, but was cut short by Commission counsel, Joseph A. Ball. (6 H 373) Another question of interest in this matter is whether Lee Harvey Oswald might have had any contact with Lowery or Stanford. Also, the publicity Lowery received may have had some influence on later rumors that Oswald was himself an FBI informant.
Two points stand out from Shinley's piece:
the FBI had form in denying any association with an infiltration agent and instead insisting the agent was working for the communists. It pulled the same stunt in 1940 with the Christian Front conspiracy to overthrow the government. Of the two leaders in this, the first had verifiable previous contact with the FBI and the second testified that everything he did that led to the charges, he had done with the full knowledge of the FBI. The FBI responded by claiming both were Communist provocateurs.  
The other issue is regarding RFK intervening and asking local and state authorities to lay off Stanford until the feds were done with him. As the reader may already be aware, Walker would end up claiming that Oswald had been arrested by Dallas police in April for the attempt on his life but that RFK had got him released. To me, this is obviously the Stanford/RFK event lifted out of very recent history and wrapped around Oswald like yesterday's paper around fish from the markets.  Such lifting and transference has formed a patina across the Oswald legend. 
To recap, those transferences identified so far: 
·
Oswald arrested for Walker attempt and ordered to be freed by RFK. Lifted from the John Stanford case.
·
Oswald turned on to Marxism at 15 after given pamphlet on Rosenberg case. Lifted from Rosenberg letters from prison.
·
Box-top allegedly found on Oswald post theater arrest. Lifted from Rosenberg trial based on testimony of David Greenglass.
·
Back yard photos showing Oswald holding rifle, pistol and competing Leftist newspapers. Lifted from overheard conversation between Marina and Marguerite concerning a photo taken in Minsk showing Oswald holding his hunting shotgun aloft in triumph.  
Lowery
's September 1963 testimony before the SACB in Washington spelled the end of his undercover career. But that opened the door for someone else to take over "surveillance"  of Molina, the token subversive. Three weeks later, the position was filled.
_________________
Australians don't mind criminals: It's successful bullshit artists we despise.
              Lachie Hulme            
-----------------------------
The Cold War ran on bullshit.
              Me

"So what's an independent-minded populist like me to do? I've had to grovel in promoting myself on social media, even begging for Amazon reviews and Goodreads ratings, to no avail." 
Don Jeffries
"I've been aware of Greg Parker's work for years, and strongly recommend it." 
Peter Dale Scott
https://gregrparker.com
William James
Lowery
inside his shoe store.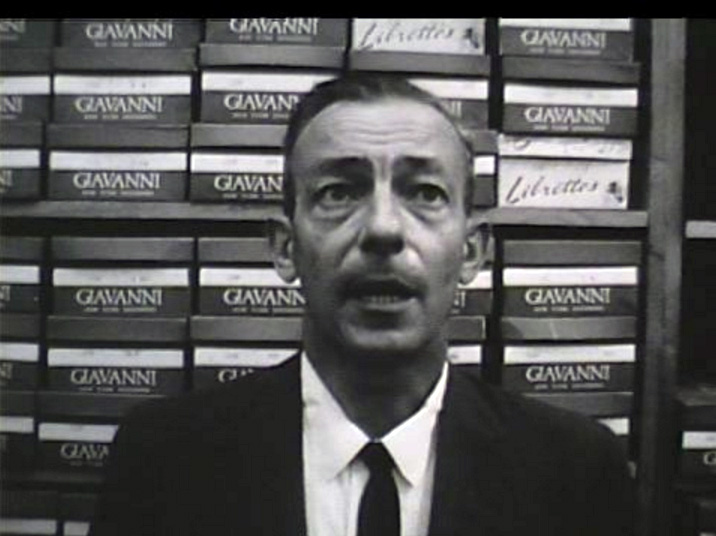 _________________
Prayer Man Website.     Prayer Man On FB.     Prayer Man On Twitter.     Prayer Man On YouTube
Colin_Crow

Posts

: 310


Join date

: 2013-08-03

Lowery's shoestore was just west of the Texas Theatre on Jefferson. Did Oswald confuse the Brewer shoestore with Lowery's? I agree Greg that Oswald may well have been placed in the TSBD to monitor Molina to replace Lowery.

Always thought that "Junie needs a new pair of shoes" was a cryptic code for something.
Tue 26 Dec 2017, 12:02 pm
Colin Crow wrote:Lowery's shoestore was just west of the Texas Theatre on Jefferson. Did Oswald confuse the Brewer shoestore with Lowery's? I agree Greg that Oswald may well have been placed in the TSBD to monitor Molina to replace Lowery.

Always thought that "Junie needs a new pair of shoes" was a cryptic code for something.
From
Prayer Man: Out of the Shadows and Into the Light:
In the Darkened Theater, Alone
In a minute or so, while the shock settled in, I said, "You want a coke or maybe take in a show?" never questioning how history would view us, not thinking about being any part of the history then. Just needing some time alone with someone close to being a friend never realizing things are never as simple as it seems.
Yes, I've had a history of tight spots and close races in a variety of locales and other places where reason may seem skewed though the outcomes we choose from the choices offered are far more tangible than others on other horizons when dreams about the future carried more meaning than the horror witnessed; never as simple as it seems.
I now see more of the players in this Texas tragicomedy and the veils drawn tight have been rendered transparent, clear, scenes flicker onscreen, like lightning flashing on the empty seat... a Greeley remark intrudes, "Go Wes young man" and he has gone though the direction is unclear, opaque as is most of this case as we stumble through our lines, never as simple as it seems.
The actors on the screen have it easiest, lines learned and scars of paint while the rest of us stumble around, searching, seeking like snow in a war-torn forest or a rose falling lightly calling slightly back to simpler days of youthful dreams the cry of a new-born reminding me to remind her that Baby June needs new shoes... and it's never as simple as it seems.
C. Fenway Braxton

Tue 09 Jan 2018, 11:57 am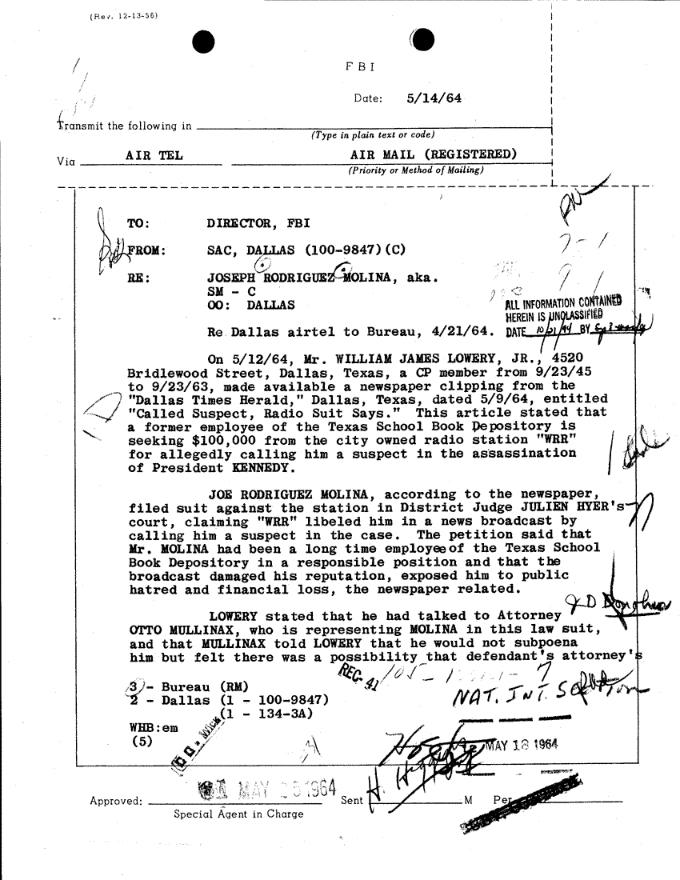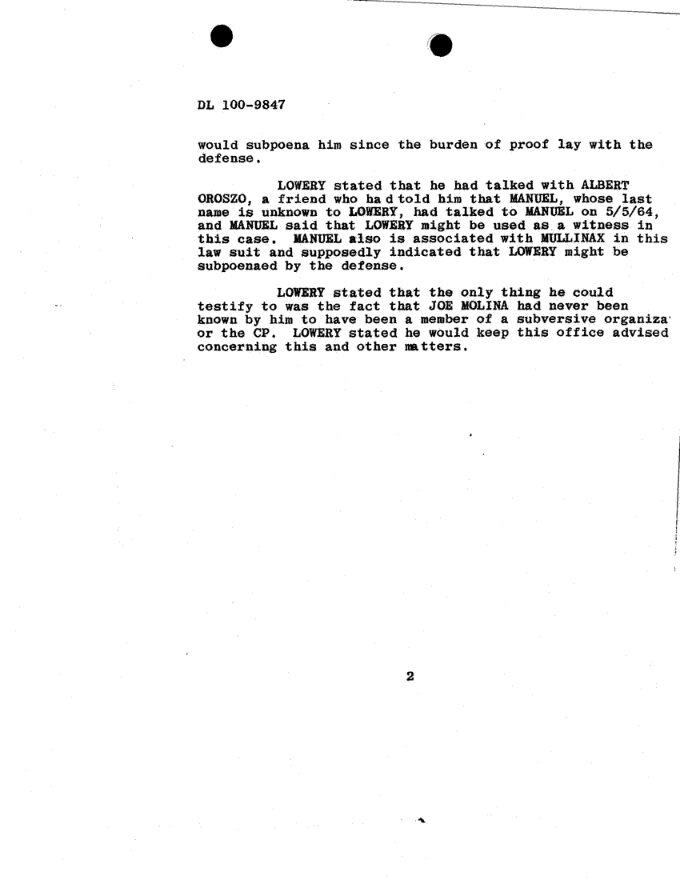 _________________
Prayer Man Website.     Prayer Man On FB.     Prayer Man On Twitter.     Prayer Man On YouTube
Thanks to Malcolm Blunt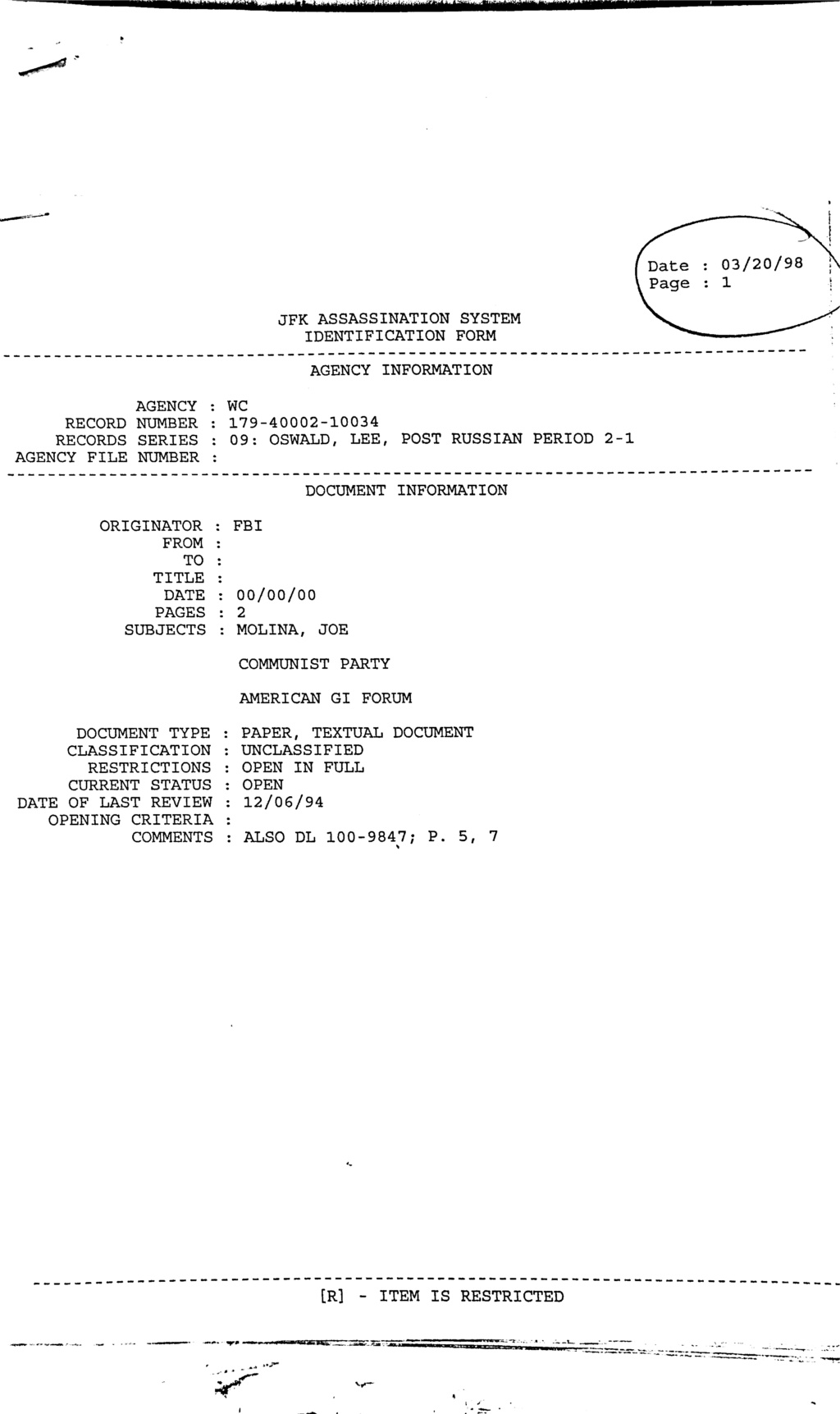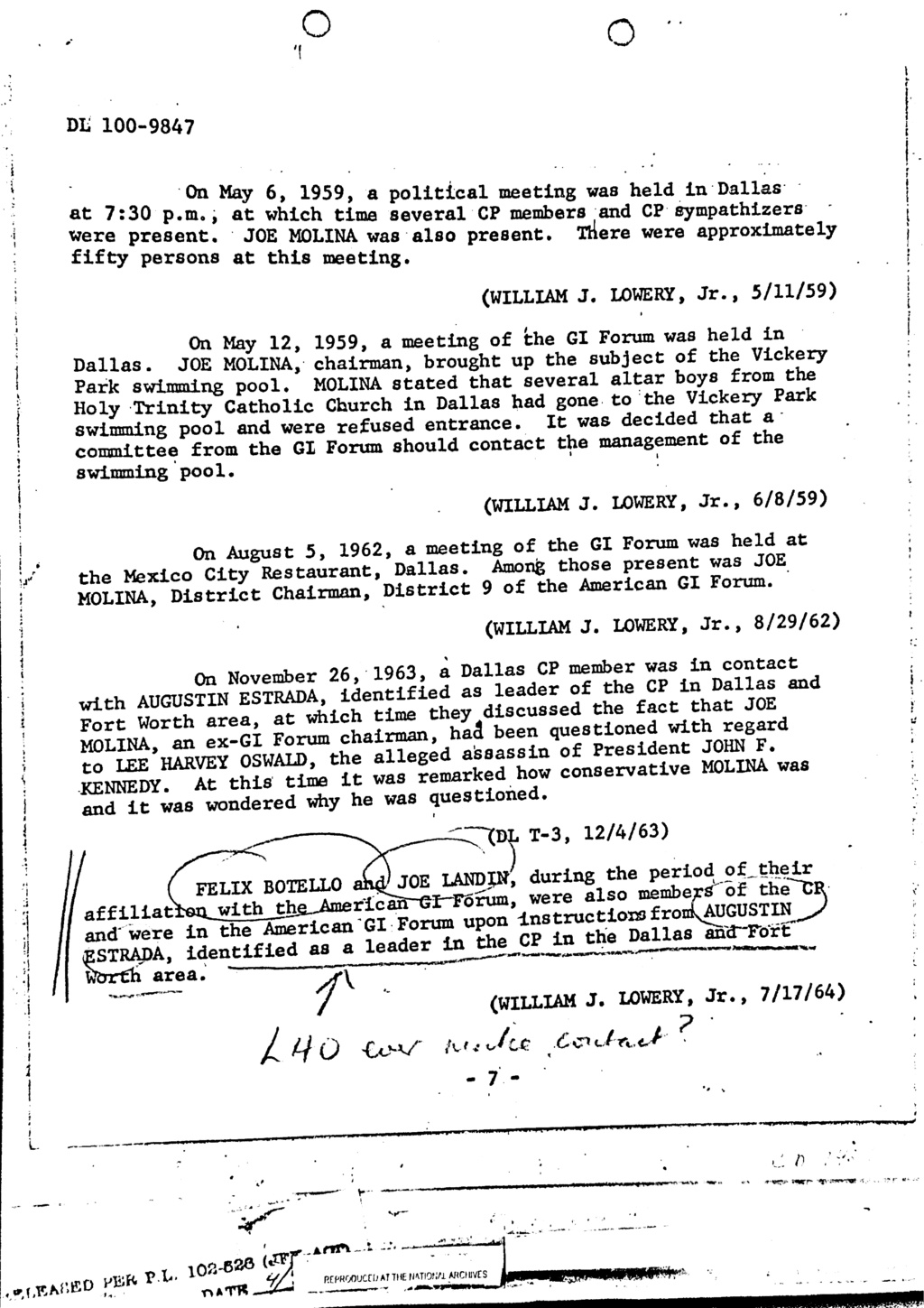 _________________
Prayer Man Website.     Prayer Man On FB.     Prayer Man On Twitter.     Prayer Man On YouTube
Sun 25 Oct 2020, 12:12 am
Thx to Malcolm Blunt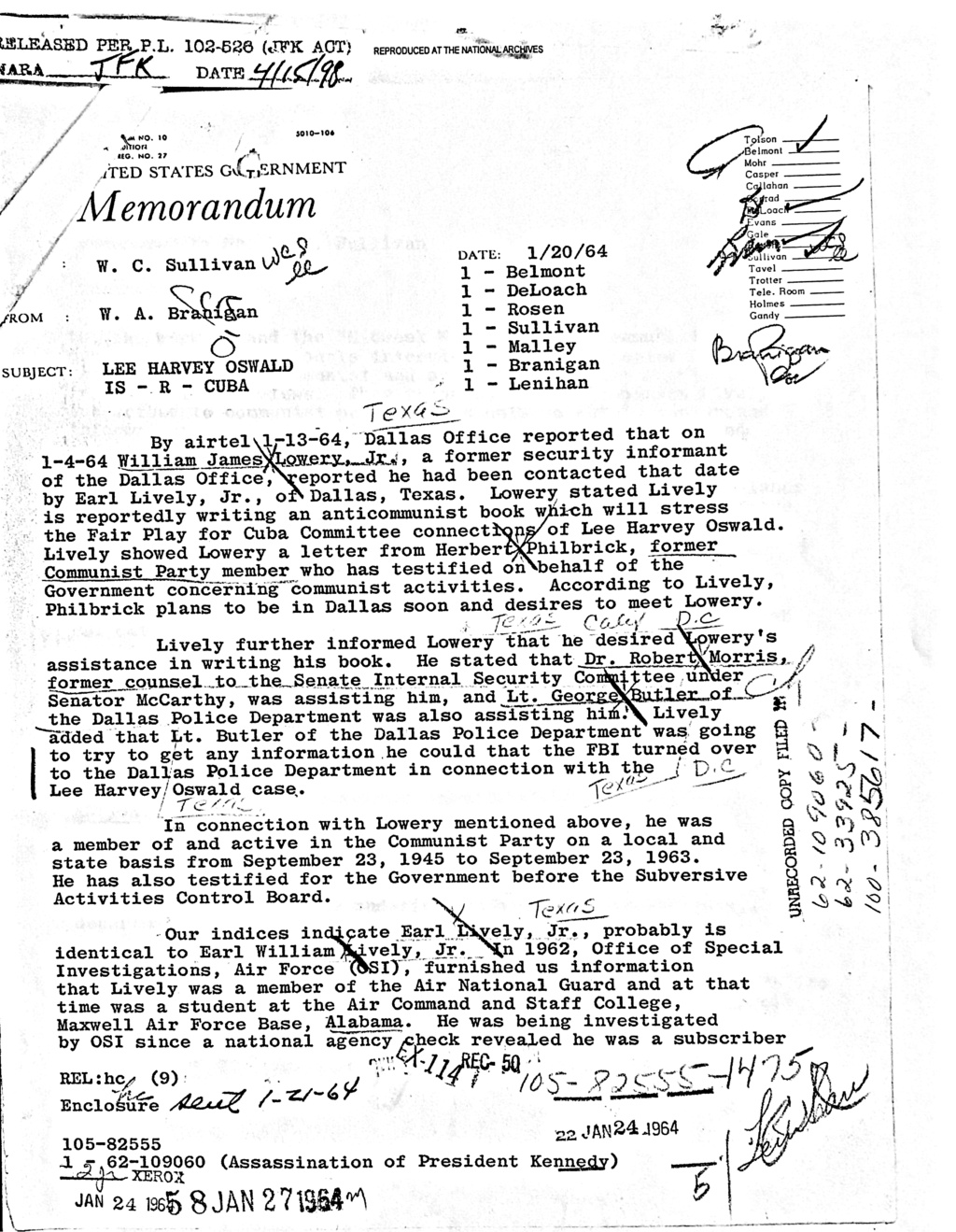 _________________
Prayer Man Website.     Prayer Man On FB.     Prayer Man On Twitter.     Prayer Man On YouTube
Fri 05 Mar 2021, 12:50 pm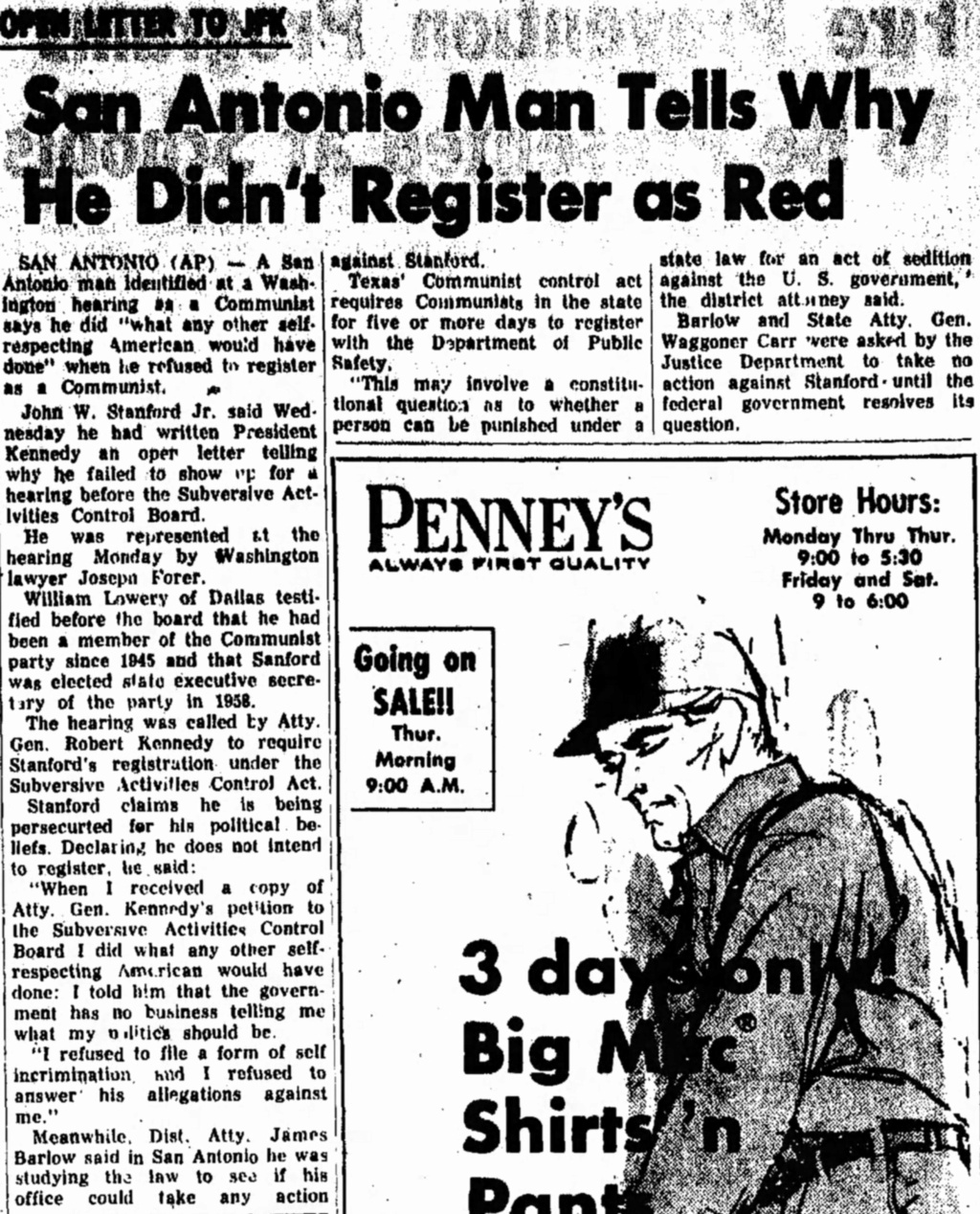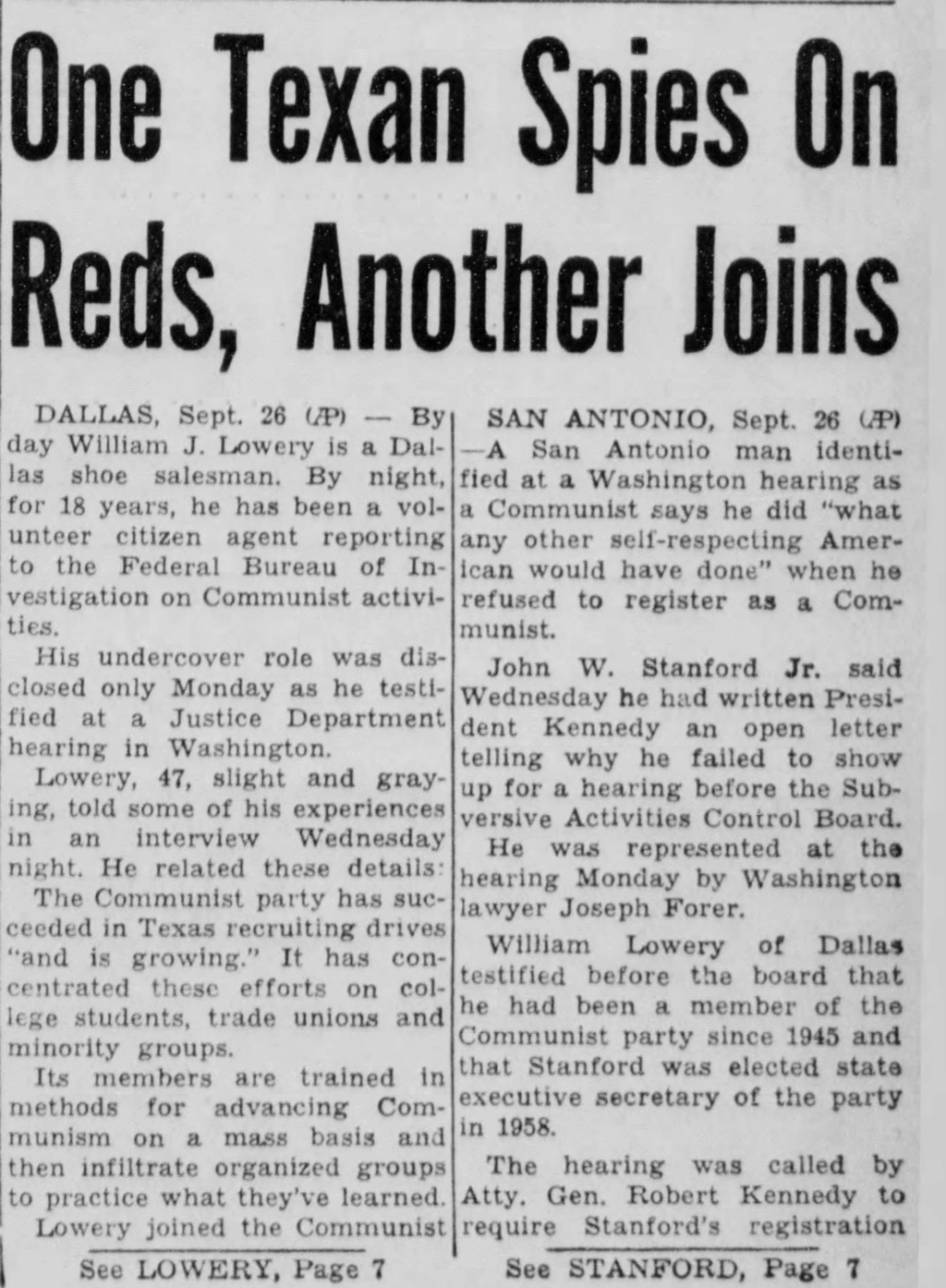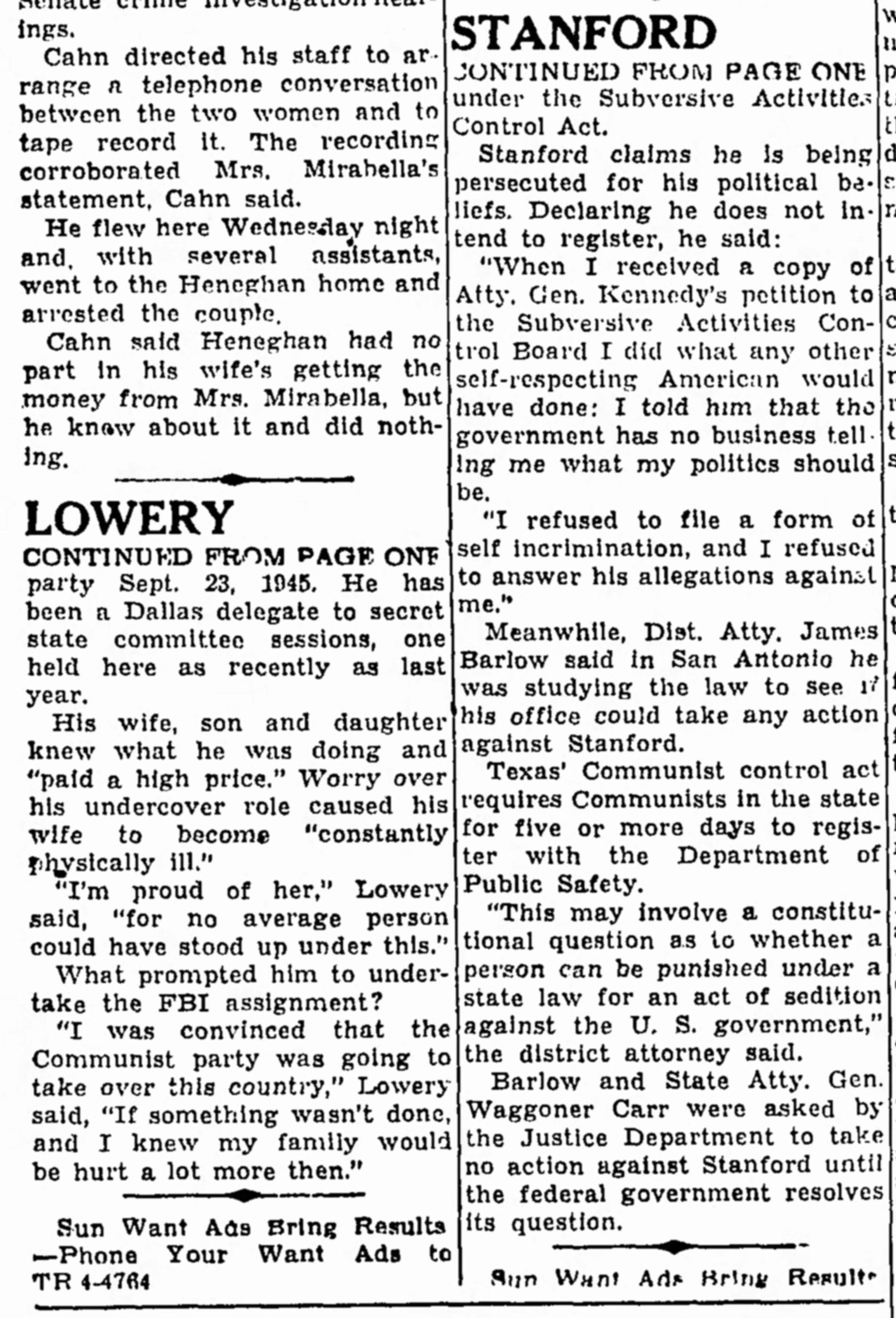 _________________
Prayer Man Website.     Prayer Man On FB.     Prayer Man On Twitter.     Prayer Man On YouTube
More  Lowery docs on MFF
You can see that Hosty was well informed by Lowery on the GI Forum and more so about the ACLU

https://www.maryferrell.org/showDoc.html?docId=114653#relPageId=2&tab=page

https://www.maryferrell.org/showDoc.html?docId=117867#relPageId=2&tab=page

https://www.maryferrell.org/showDoc.html?docId=117868#relPageId=2&tab=page

https://www.maryferrell.org/showDoc.html?docId=117874#relPageId=2&tab=page

https://www.maryferrell.org/showDoc.html?docId=117875#relPageId=2&tab=page

https://www.maryferrell.org/showDoc.html?docId=117876#relPageId=2&tab=page

https://www.maryferrell.org/showDoc.html?docId=117878#relPageId=2&tab=page

https://www.maryferrell.org/showDoc.html?docId=117879#relPageId=2&tab=page

https://www.maryferrell.org/showDoc.html?docId=117880#relPageId=2&tab=page

https://www.maryferrell.org/showDoc.html?docId=117881#relPageId=2&tab=page

https://www.maryferrell.org/showDoc.html?docId=117890#relPageId=2&tab=page

https://www.maryferrell.org/showDoc.html?docId=117891#relPageId=2&tab=page (Penn Jones is mentioned on p8)

https://www.maryferrell.org/showDoc.html?docId=117895#relPageId=1&tab=page (PJ mentioned in this one as well)

https://www.maryferrell.org/showDoc.html?docId=117897#relPageId=2&tab=page (and in this one)

https://www.maryferrell.org/showDoc.html?docId=117899#relPageId=2&tab=page

https://www.maryferrell.org/showDoc.html?docId=117900#relPageId=2&tab=page

https://www.maryferrell.org/showDoc.html?docId=117901#relPageId=2&tab=page

https://www.maryferrell.org/showDoc.html?docId=117902#relPageId=2&tab=page

https://www.maryferrell.org/showDoc.html?docId=117904#relPageId=2&tab=page

https://www.maryferrell.org/showDoc.html?docId=117904#relPageId=2&tab=page
_________________
Prayer Man Website.     Prayer Man On FB.     Prayer Man On Twitter.     Prayer Man On YouTube
Permissions in this forum:
You
cannot
reply to topics in this forum