Affiliates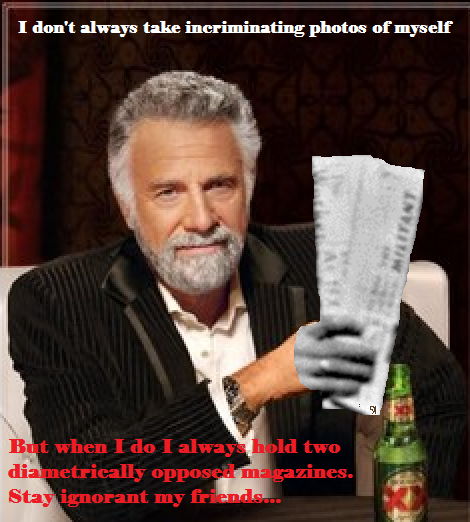 The Most Incriminated Man In the World. 
All fun aside the new CTKA article was pointed out by Bart.
http://www.ctka.net/2015/JeffCarterBYP4.html
One point made was, 
30)
 If the backyard photos were faked, it means that all items within the photo were deliberately chosen by the forgers. The odd …
Joe Rodiguez Molina
Sat 28 Oct 2017, 12:55 am
the assassination in dot points
Sat 05 Jun 2021, 12:12 pm


JFK killed as a result of a plot by internal enemies, including some in his own party



Oswald was a designated patsy - there were others.



Oswald's background is a reliable path to some involved



There were at least three points along the motorcade route where the assassination may have occurred. First on Main St by pistol, second in Dealey Plaza and third at the luncheon by poison. Main …
from the documents I have seen, there are quite a few people who had reports made, either by the DPD, the Feebies or even later by the HSCA. Not just the assassination but also Oswald sightings etc.
I am using this thread to post their stories, so expect updates at irregular times.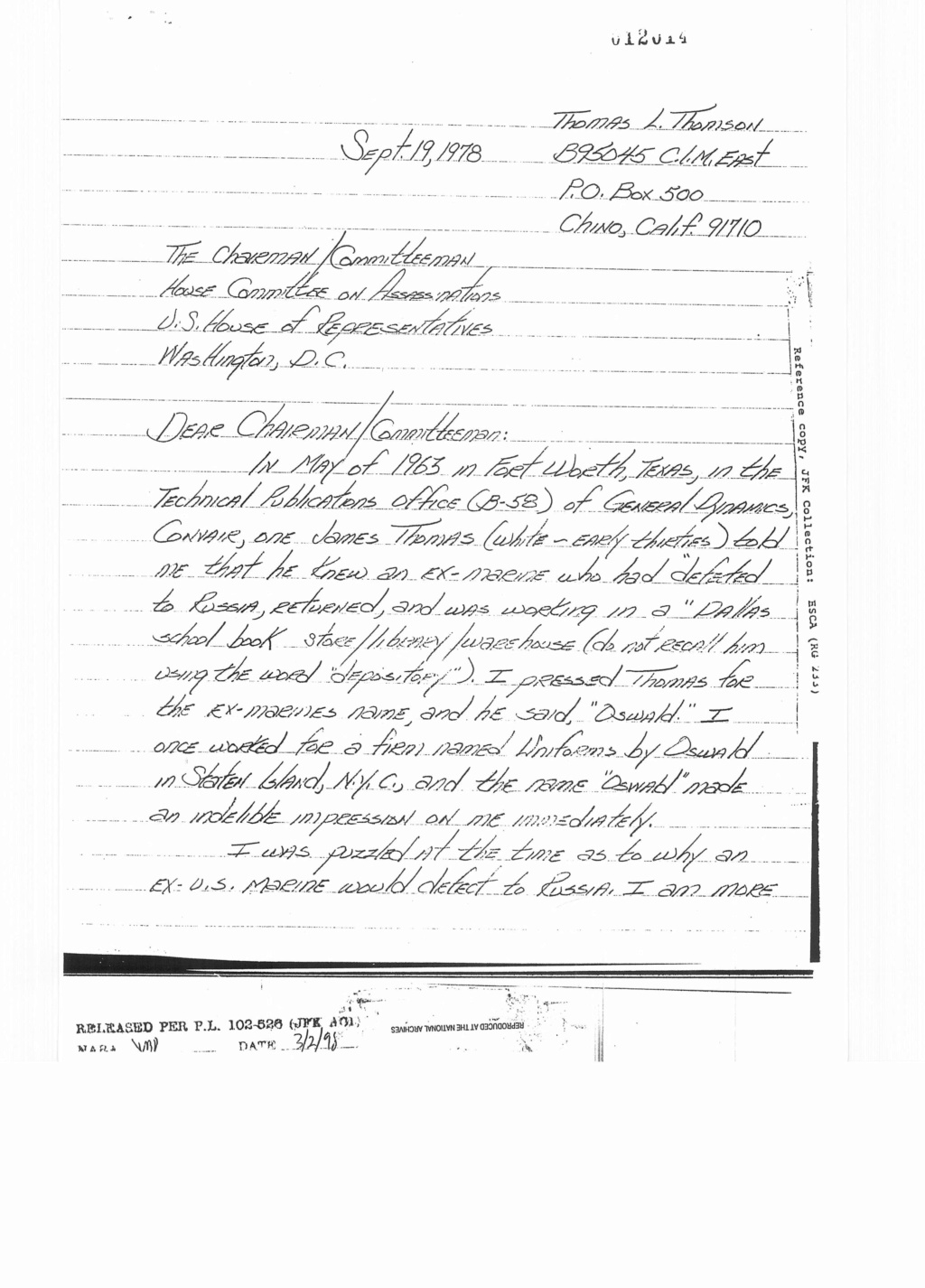 [url=https://servimg.com/view/19524087/1336]
The Lone Gunman With Rob Clark,
Episode 161 The Beckley Bunch:
https://tlgpodcast.blogspot.com/p/podcast-episodes.html?m=1
Tippit Murder - who what why and when.
Dispatcher

78.

 
 

 12:54pm

78 (Ptm. J.D. Tippit)

78.

 
 
 

Dispatcher

You are in the Oak Cliff area, are you not?

 
 
 

78

Lancaster and Eighth.

 
 
 

Dispatcher

You will be at large for any emergency that comes in.

 
 
 

78

10-4.
[size=18]The JFK Assassination Dallas Police Tapes
[size=32]History in Real Time[/size]
Part Two
[/size]
Citizen

Hello, police operator?

 
 

 1:16pm

Dispatcher

Go ahead. Go ahead, citizen using …
a game of inches
Fri 23 Apr 2021, 12:00 pm
The title is a common description of rugby league... but is perfect for this.

I have mentioned a few times that Ruth's curtain rods, when assembled, matched the length of the assembled rifle that was ordered - 36 inches.

But there is another measurement mentioned in testimony that I previously missed and that matches the length of the rifle that was allegedly received - 42 inches - and she …
Hi Greg
Here is an Outside Contact Report interview conducted with Gus Rose of the Dallas Police Department:
Outside Contact Report
Date: 6-8-78
Time: 1445
Identifying Information:
Name: Sgt. "Gus" Rose
Telephone:
Address: Homicide – DPD
Summary of contact:
Re-interviewed the Sergeant in his office at which time he listened to the 11-22-63 commercial radio tape …
JFK Key Points - New Video
This is my new interview on Raised By Giants. Knoll Shooter's escape, Oswald didnt work at the depository, the secret service are traitors, jewish ritual sacrifice, william seymour, morales and the key points of the assassination discussed.  coryhughes.org


Statistics
We have 238 registered users
The newest registered user is MCares7
Our users have posted a total of 36111 messages
in 2298 subjects
Who is online?
In total there are
11
users online :: 0 Registered, 0 Hidden and 11 Guests :: 3 Bots
None