Affiliates
There seems to be extraordinarily sparse information on DPD Capt William R Westbrook.

He's an important figure in the events around the JFK assassination because he was present when the mystery wallet (allegedly one of Oswald's wallets) was found at the scene of the Tippit shooting by Sgt Kenneth Croy, and he was also at the scene when Oswald's jacket was discovered underneath a car.

Westbrook …
Oswald and the Russian Language
Fri 23 Oct 2020, 12:53 am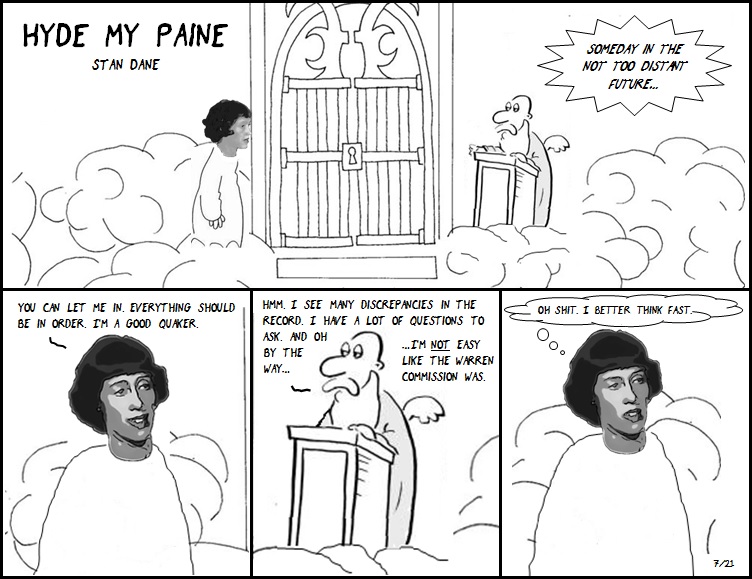 The Winterland Is The Key To The Assassination
In case anyone hasn't seen my work on the Winterland. It holds all the secrets.
Fletcher Prouty VS Rudolph Reich
Bill Lowery
 
Lowery was an FBI infiltration agent into the CPUSA. Additionally, he was co-founder of the Dallas chapter of the GI Forum with Joe Molina and others including Felix G. Botello who had also been a security informant against the extreme right and was associated with Ashwell Burchall in a Minutemen like group. Burchall had served under Edwin Walker in Germany. Amazingly, the FBI …
An Examination of Ruth and Michael Paine's level of Complicity
Admin note: this post was moved from another thread as a separate though related and larger subject on the Paines

Alex Wilson, your good comment is welcome to me. I appreciate your thoughts and will attempt to respond to some. I don't think I have gone Manichean here. I think of the case of Ruth Paine (also separately Clay Shaw, though that is a separate issue) more in terms of "wrongful …
Prayer Man
Sat 14 Dec 2013, 11:07 am
Original Prayer Man thread at the Education Forum
http://educationforum.ipbhost.com/topic/20354-oswald-leaving-tsbd/
___________________________________________________________________________________________________
G'day,
I have to say I find it oh so mildly amusing reading some of the comments, thoughts and rants associated on other forums regarding Prayer Man / Oswald on the front steps. …
From a recent book on the case called THE LONE STAR  SPEAKS.


THE VOICE OF PAT HALL
"My mother called and said, 'One of your boarders is being arrested for something.'"

Pat Hall and her brothers were unfamiliar with the name "Lee Harvey Oswald." They knew him as "Mr. Lee." Unlike some of Oswald's associates, they have happy memories of Mr. …
Statistics
We have 218 registered users
The newest registered user is fredlitwin
Our users have posted a total of 34407 messages
in 2200 subjects
Who is online?
In total there are
21
users online :: 1 Registered, 0 Hidden and 20 Guests :: 2 Bots
greg_parker