Affiliates
The one on the top right.
Hugh Aynesworth offered to snitch on William Walter for the FBI
This is who was behind the assassination....duh
JFK was killed over his threats to cut all funding from Israel. This would have resulted in the extermination of Israel by neighboring Arab states and the Israelis knew it. So they did what anyone would do, they killed Kennedy in a Talmudic Jewish Ritual Sacrifice known as Purim. Good luck debunking this...

This is the Hughes film after it was altered.

[img(800px,459px):ab58]…[/img(800px,459px):ab58]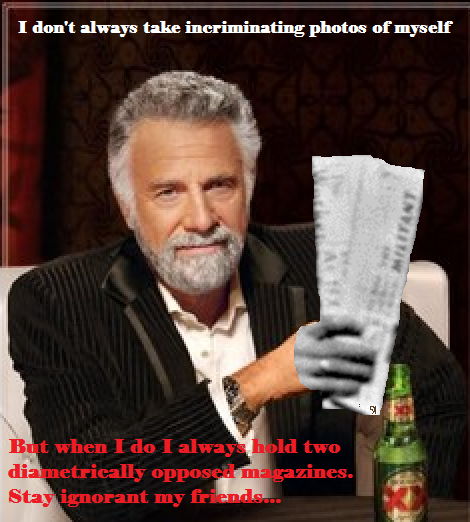 The Most Incriminated Man In the World. 
All fun aside the new CTKA article was pointed out by Bart.
http://www.ctka.net/2015/JeffCarterBYP4.html
One point made was, 
30)
 If the backyard photos were faked, it means that all items within the photo were deliberately chosen by the forgers. The odd …
audio files
Thu 08 Apr 2021, 12:30 pm
Contrary to what some may think, Jack Ruby had a reasonably high IQ. I can't recall what his score was, but it was at least in the high end of the average range. So it s plausible that Ruby knew about the Committee of 100 just like he knew about the FPCC.

The caller who warned the FBI, the Sheriff's office and the DPD that Oswald would be shot during the transfer was identified by the cop who …
Prayer Man
Sat 14 Dec 2013, 11:07 am
Original Prayer Man thread at the Education Forum
http://educationforum.ipbhost.com/topic/20354-oswald-leaving-tsbd/
___________________________________________________________________________________________________
G'day,
I have to say I find it oh so mildly amusing reading some of the comments, thoughts and rants associated on other forums regarding Prayer Man / Oswald on the front steps. …
For all the people with exceptionally large brains which tend to make their head hurt.
Alex Wrote:


Note to Don Jeffries and ROKCs other detractors:

I know this may come as a shock to your delicate constitutions, your prim sensibilities and your depressingly selective senses of outrage. Also I expect you'll all be feeling slightly baffled and a tad more disoriented than usual ( especially if you ate the scrummy Easter eggs those nice chaps at Fort Detrick sent you via Sanibel …
Statistics
We have 235 registered users
The newest registered user is PAULJOLLIFFE
Our users have posted a total of 35698 messages
in 2278 subjects
Who is online?
In total there are
14
users online :: 0 Registered, 0 Hidden and 14 Guests :: 2 Bots
None