Affiliates

The Backyard Photos: Ring Transposition and and LHO stance
Sat 11 Aug 2018, 10:27 pm
I've been interested in the Oswald backyard photos off and on for many years. Recently due to having too much time on my hands I decided to take another squizz at these iconic fakes.
 
I had read somewhere that in one of the photos Oswald (or at least the supposed Oswald) is shown wearing a ring. So I've always known that 133C shows the figure wearing a ring on his left hand. You can …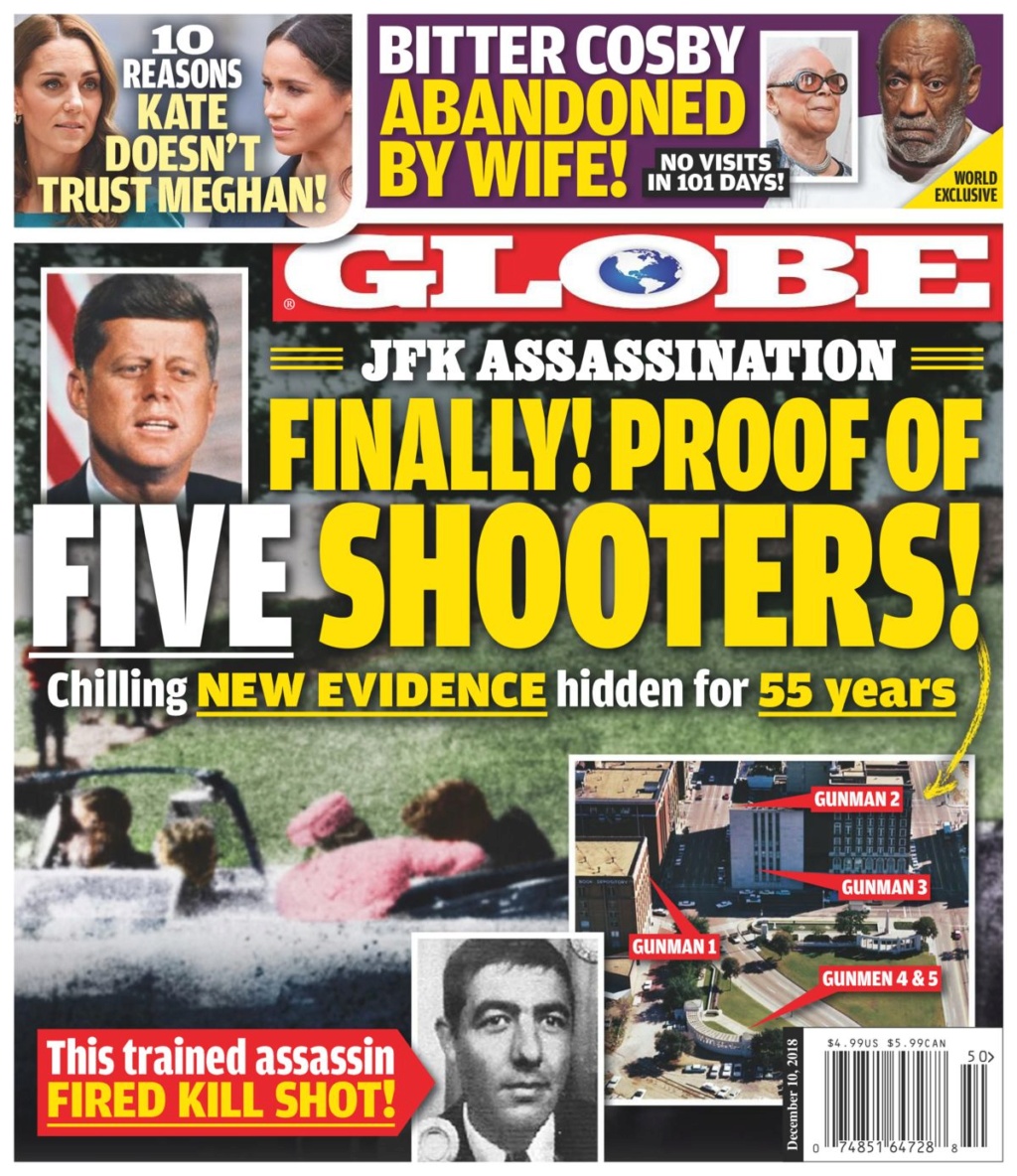 Fair Play For Brian Doyle
For the last 3 years Brian Doyle has ploughed a lonely furrow in his quest for the truth. Hindered at every turn by unfair moderators, naysayers, troll punks and 95% of the JFK research community, Brian has on occasion let his frustrations be known.
Here at ROKC we believe this situation must change. And so we say....
FAIR PLAY TO BRIAN DOYLE.
We call on ALL conference organisers to allow Brian a …
Leroy Blevins On Prayer Man
The deniers never stop.


William Whaley, Cab 36 and Lee Oswald
Sun 10 Nov 2013, 10:43 pm
William Whaley and Cab 36

The official story maintains that Oswald, after leaving Cecil McWatter's bus at 12:44pm, walked a few blocks up to the Greyhound bus station and got into cab number 36 that was driven by William Whaley. The time was now "officially" 12:47pm. Whaley in his Warren Commission testimony stated that he thought Oswald looked like a "wino" who had been "off his …
Study of the Darnell film.
Parcast podcast "Conspiracy Theories"
I just finished listening to part 2 of their podcast on the JFK Assassination. *Spoilers Follow*





As I sort of expected, they went with the story that Oswald was definitely the shooter. There was no discussion of Prayer Man; no surprise there.

They accepted the story that Oswald went to Mexico City, and did not discuss the possibility that it was an impersonator, even though they did talk …
Statistics
We have 163 registered users
The newest registered user is ArtfulDodger
Our users have posted a total of 25802 messages
in 1805 subjects
Who is online?
In total there are
10
users online :: 0 Registered, 0 Hidden and 10 Guests :: 1 Bot
None