Affiliates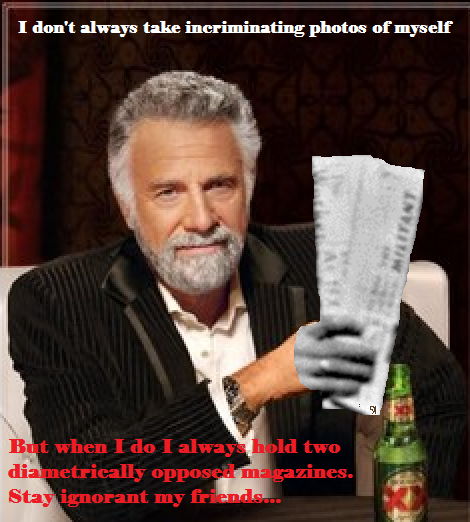 The Most Incriminated Man In the World. 
All fun aside the new CTKA article was pointed out by Bart.
http://www.ctka.net/2015/JeffCarterBYP4.html
One point made was, 
30)
 If the backyard photos were faked, it means that all items within the photo were deliberately chosen by the forgers. The odd …
Battle Of The Brains
Fri 19 Apr 2019, 12:30 am
The Service's Secrets
Thu 25 Apr 2019, 11:59 am
Aloha!

Was wondering if there is any lists of the Assassination Materials the Secret Service had, kept, or gave to ARRB-NARA.

Looking for a specific item.
I have not seen it listed in preliminary searches even though there is evidence they had the item.

What specific  SS materials did they provide?
I can find inventories in meters, cubic feet, and weight of the files.
What would greatly …
from the documents I have seen, there are quite a few people who had reports made, either by the DPD, the Feebies or even later by the HSCA. Not just the assassination but also Oswald sightings etc.
I am using this thread to post their stories, so expect updates at irregular times.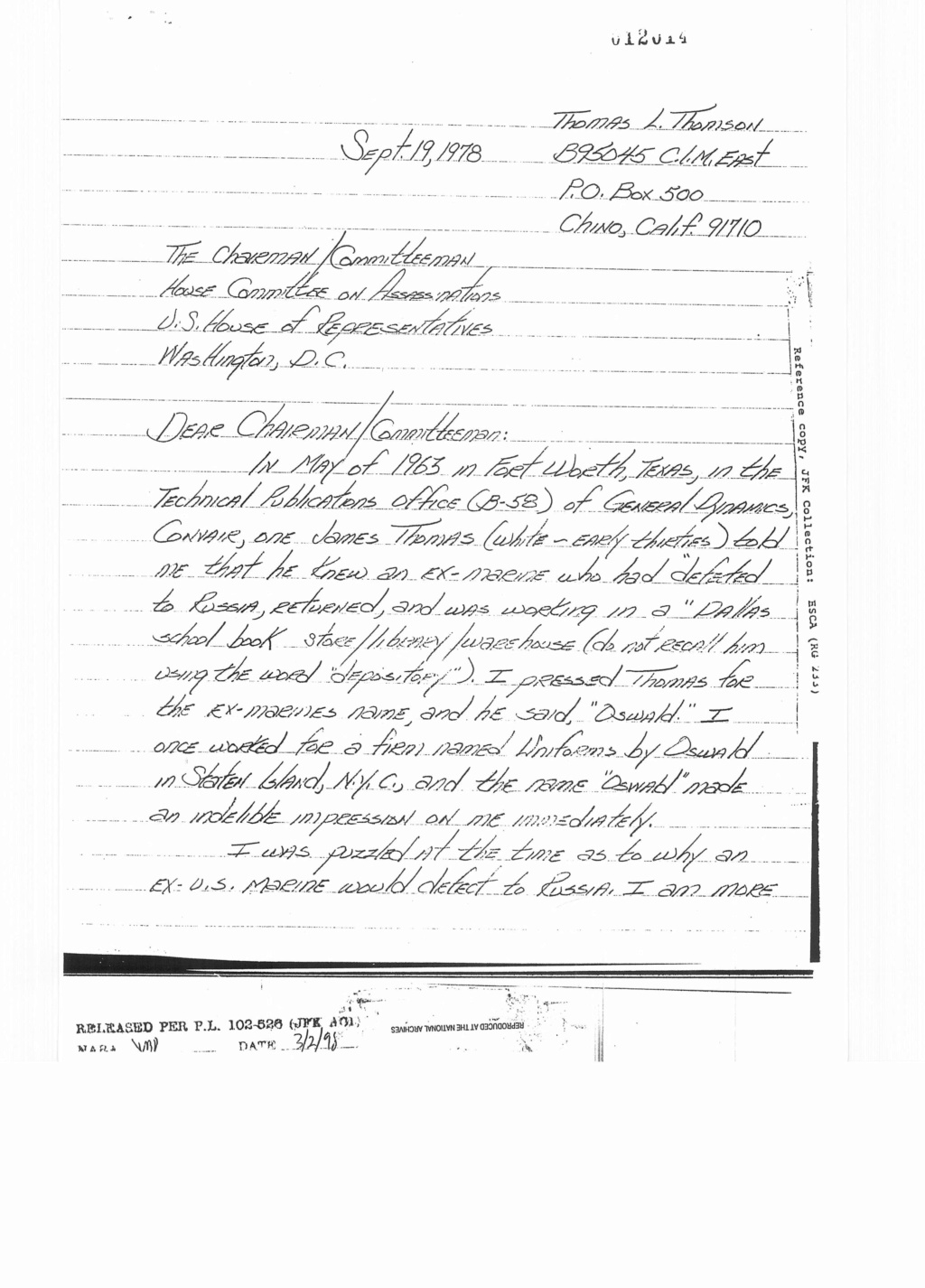 [url=https://servimg.com/view/19524087/1336]
Trucker Spotted Lee in SFLR
According to Ken Duvall he was a trucker whom made stops at TSBD, and on 11/22 claimed to see Lee Oswald in The Second Floor Lunchroom.

From Oral History Collection SFM

KEN DUVALL

A truck driver with Central Motor Freight in Dallas, DuVall frequently picked up shipments of textbook boxes at the loading dock of the Texas School Book Depository. On November 22, 1963, he allegedly saw Lee …
The Backyard Photos: Ring Transposition and and LHO stance
Sat 11 Aug 2018, 10:27 pm
I've been interested in the Oswald backyard photos off and on for many years. Recently due to having too much time on my hands I decided to take another squizz at these iconic fakes.
 
I had read somewhere that in one of the photos Oswald (or at least the supposed Oswald) is shown wearing a ring. So I've always known that 133C shows the figure wearing a ring on his left hand. You can …
Frank Ellsworth
Mon 22 Apr 2019, 10:02 am
Aron Vigushin knew LHO in Minsk
https://youtu.be/8qTNY9GP4Yo
"... i met a ...common friend to us, and he told me Aleck was Lee Harvey Oswald...We didnt even know his real name..."
Cheers, Ed
Fair Play For Brian Doyle
For the last 3 years Brian Doyle has ploughed a lonely furrow in his quest for the truth. Hindered at every turn by unfair moderators, naysayers, troll punks and 95% of the JFK research community, Brian has on occasion let his frustrations be known.
Here at ROKC we believe this situation must change. And so we say....
FAIR PLAY TO BRIAN DOYLE.
We call on ALL conference organisers to allow Brian a …
Statistics
We have 173 registered users
The newest registered user is calessi@prodigy.net
Our users have posted a total of 27710 messages
in 1896 subjects
Who is online?
In total there are
13
users online :: 2 Registered, 0 Hidden and 11 Guests :: 1 Bot
Ed. Ledoux
,
Jake Sykes