Affiliates

Fair Play For Brian Doyle
For the last 3 years Brian Doyle has ploughed a lonely furrow in his quest for the truth. Hindered at every turn by unfair moderators, naysayers, troll punks and 95% of the JFK research community, Brian has on occasion let his frustrations be known.
Here at ROKC we believe this situation must change. And so we say....
FAIR PLAY TO BRIAN DOYLE.
We call on ALL conference organisers to allow Brian a …
Did Oswald deny living at 1026 N Beckley?
From the webs forum.
Did Oswald deny living at 1026 N Beckley?
Greg
Site Owner
Posts: 2049

According to Jim Leavelle he did.



Casting his mind back 50 years once more, Jim recalls how Oswald began to spin lies during his interviews.
"He gave me a phoney address," he says. "And even though …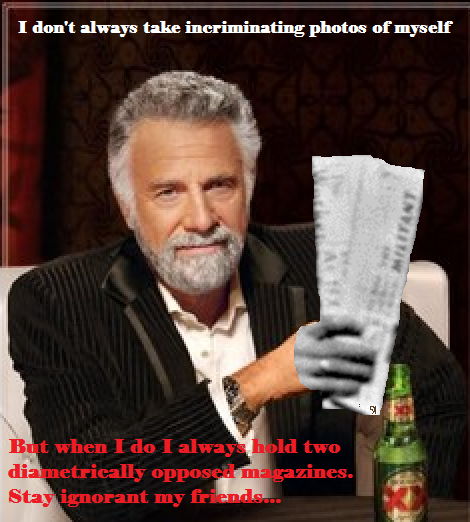 The Most Incriminated Man In the World. 
All fun aside the new CTKA article was pointed out by Bart.
http://www.ctka.net/2015/JeffCarterBYP4.html
One point made was, 
30)
 If the backyard photos were faked, it means that all items within the photo were deliberately chosen by the forgers. The odd …
An Open Challenge To Brian Doyle
Since Brian Doyle is the creme' de la creme', the best there is and the best there ever will be as far as JFK Assassination Research goes, or so he says, my challenge to him is this.

Brian?

Find Donald O Norton down in Florida (he only lives a few miles from you, runs Reds Fishing Tackle II and The American Fisherman etc. even has a Facebook page.

I would like to challenge you to prove that …
There seems to be extraordinarily sparse information on DPD Capt William R Westbrook.

He's an important figure in the events around the JFK assassination because he was present when the mystery wallet (allegedly one of Oswald's wallets) was found at the scene of the Tippit shooting by Sgt Kenneth Croy, and he was also at the scene when Oswald's jacket was discovered underneath a car.

Westbrook …
The Fritz Prisoner Transfer Plan
"I instructed James R Leavelle to handcuff his left hand to the prisoner's right hand. The prisoner was already handcuffed. I instructed LC Graves to walk to his left and LD Montgomery directly behind him, and I told them I would walk directly in front of the prisoner out of the door to the car."
http://jfk.ci.dallas.tx.us/06/0652-002.gif
If Fritz does not break formation, Oswald …
help needed - compiling a list of documentaries and tv series on police frames and wrongful convictions
Mon 01 Jul 2019, 10:08 am


Making a Murderer

Thin Blue Line

The Confession Tapes

Exhibit A

The Innocent Man

Shadow of Truth (Israeli series)

Dallas DNA

Southwest of Salem: The Story of the San Antonio Four

After Innocence

Sacco and Vanzetti 

West of Memphis

When they See Us

Inside Justice : Birmingham 6

Time/The Kaleif Browder Story

Acquitted (Norwegian)

Brother's Keeper

The Perfect Shot

How a Corrupt Chicago Cop Framed …
Statistics
We have 180 registered users
The newest registered user is Will Hart
Our users have posted a total of 29449 messages
in 1947 subjects
Who is online?
In total there are
12
users online :: 2 Registered, 0 Hidden and 10 Guests
alex wilson
,
greg parker