on Tue 17 Dec 2013, 9:05 pm
Captain
Fritz
just moments after Ruby shot Oswald.
on Tue 06 May 2014, 4:28 am
on Tue 06 May 2014, 11:32 am
Speaking of "floating in space," it was as if
Fritz
was a Macy's Parade float during the shots.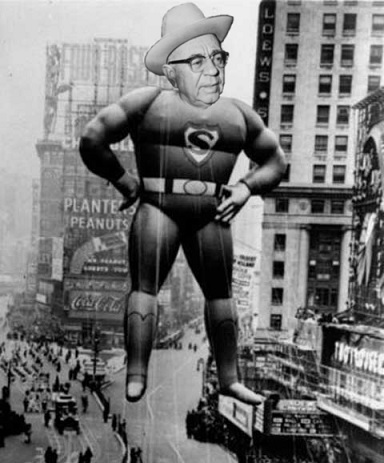 on Tue 06 May 2014, 7:23 pm
on Tue 06 May 2014, 7:31 pm
Of course it could be that due to his age, his reflexes were not sharp or something.Also might have been focusing on Dhority's car that was pulling up. He seems to be focusing on opening the back door of the car.


Earlier I used to think that the two car horns that sounded a few seconds prior to this might have been signals to Ruby. However it appears that it was just Dhority honking because many people in the crowded basement were blocking his way. Just after the second horn honks the car pulls up. But it was too late.Ruby already shot Oswald.


Somebody in the DPD like Patrick Dean likely let Ruby inside the basement. Am still not sure whether Fritz might have been involved or not.

Permissions in this forum:
You
cannot
reply to topics in this forum