+12
lanceman
JFK_FNG
JFK_Case
alex_wilson
greg_parker
StanDane
barto
orangebicycle
Jake_Sykes
Ed.Ledoux
Vinny
Mick_Purdy
16 posters
Mick_Purdy

Posts

: 2359


Join date

: 2013-07-26


Location

: Melbourne Australia

First topic message reminder :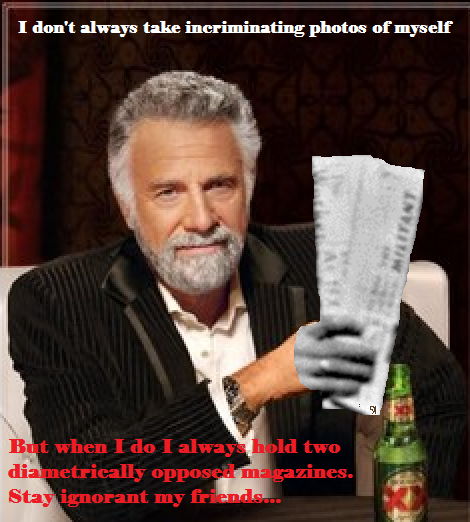 The Most Incriminated Man In the World. 
All fun aside the new CTKA article was pointed out by Bart.
http://www.ctka.net/2015/JeffCarterBYP4.html
One point made was, 
30)
 If the backyard photos were faked, it means that all items within the photo were deliberately chosen by the forgers. The odd inclusion on the Oswald figure is then the pistol. It invokes the Tippit slaying, but how could the Tippit slaying be anticipated months ahead? Perhaps a shootout with the pistol-carrying assassin was the anticipated event.



Was slaying of Tippit with an automatic pistol changed to match the picture of a revolver. More likely they knew LHO had purchased a pistol in Fort Worth.  
Or were the photos composited onto an empty backyard photo after Tippits murder thus the need for a pistol wearing murderer.
When you examine the photos the shadows under the stairs do not change yet the shadow of LHO does, denoting time between images.
This would lend credence to Oswald's being composited onto a single image. See images below.
Again the stairs shadow is the same, note its appearance on the blanket etc. yet the "oswald" shadow has changed implying time between photos.
In fact the shadow of the rifle is at a different angle than the holder of rifle in second pose.
Of note is the bag or sack, or "blanket" possibly used to carry the rifle to the location, under the stairs by the post. Possibly a connection to the baby blanket later claimed to hold a 
disassembled
 rifle. 
In this image is a black 'thing' sticking out of the fence known as the black dog nose. It is likely light leak from the compositing process.
No black sports shirt with two white buttons was not on clothing inventory of LHO.
Do the black pants look like dress pants or more like work pants?
Do you think these are black dress pants?  
Please respond to the questions raised first, then we can expand the post to other areas of the BYPs.
Cheers, Ed
_________________
I'm just a patsy!
---
Mick_Purdy

Posts

: 2359


Join date

: 2013-07-26


Location

: Melbourne Australia

Tue 14 Mar 2023, 11:06 am
Kloydy

Posts

: 5


Join date

: 2017-02-17

The blanket in the BYP seems to have a different pattern to the blanket in evidence.
Is there another piece of plain material sticking out from under the blanket (or whatever) in the BYP?
Permissions in this forum:
You
cannot
reply to topics in this forum