on Thu 30 Jul 2020, 12:14 pm
FROM THE DAROUSE INTERVIEW
On one occasion we were practicing basketball in the schoolyard. Ed Voebel comes running out and says, 'Ms. DaRouse! Ms. DaRouse! Come inside quick!" So Dorothy Duvik [another teacher] and I went into the basement, and there on the floor was Harvey, and an upright piano that had fallen, [on] his legs from the waist down. So with the help of Ed Voebel [we] pulled the piano up, and I asked him if he was hurt, asked Harvey if he was hurt, and he said no, he didn't think so.

How tall was Harvey? Myra said, "Well, I'm about 5'3" now, but I was about 5'4" back then, and I would say he came up to about here [indicating]. I would say he was about 4'8", 4'6", or about 4'8"."

"That small -- 4'6" or 4'8"?"

"Yeah, he was little, scrawny" (70).

"Myra DaRouse saw Harvey every day at Beauregard in 1955. Myra's description of a 4'6" or 4'8" Lee Harvey Oswald in the spring of 1954 differs considerably with his New York court . and school records -- if this is the same Lee Harvey Oswald. 

Ms. DaRouse takes issue with the Warren Report's characterization of Oswald as a troublemaker and a scrapper. She says he was only in one fight that she ever knew, an occasion when a small group of boys came
riding up on the bikes after school and ganged up on him and Ed Voebel.

She says he was knocked around pretty badly before she came upon the scene and interceded. This occurred outside on an asphalt black-top section of the school grounds. Knowing that Oswald was supposed to have
had a tooth knocked out the following school year, I nevertheless asked her if this wasn't the occasion that he had the tooth knocked out. She said, no, she didn't remember anything like that.

Ms. DaRouse said that Oswald spent a lot of time at the school library before and after the school day. She added that, this being a school library, there weren't any books that would put any "funny ideas" in his head. I said, "You mean political things?" "Right." I took the opportunity to ask her if she'd ever heard Oswald say anything about politics, Communism, or any such thing. "No, never." I asked if she
remembered the way he talked: whether he might have had a Southern accent." Her first recollection was of his being very quiet and soft-spoken, not talking much. She said that, of course, being from the South, she herself wouldn't have noticed such an accent. "But you don't remember him sounding like a Northerner?" I asked. "No."

http://www.acorn.net/jfkplace/03/JA/DR/.g-dr.html

Okay, so the boy Myra recalled was 4' 6" to 4'8" tall, not a fighter, had not had a tooth knocked out - but did have a piano fall on him, was quiet, soft spoken, spent a lot of time in the school library and hung out with Voebel.

Firstly, let's knock out the tooth nonsense. Her failure to recollect this happening to Oswald was because - as we have seen, it never did happen to Oswald. Nor did it happen to the boy she mistakenly recalled as Oswald. What about the piano incident? She has Voebel being the boy who reported the incident to her - yet he never mentioned it in his WC testimony - or anywhere else despite being pressed for all he could remember. Did he simply forget all about it? Possibly. But it is far more likely he never mentioned it simply because it did not happen to Oswald - it happened to the kid Myra is mistakenly recalling as Oswald. Who was that boy?

His name was Bobby Newman.

To find him, we simply have to go to the testimony of Bennierita Smith:


Mrs. SMITH. He took him back in school, and I guess they kind of patched his lip up, but he was--he more or less kept to himself, he didn't mix with the other kids in school other than Voebel. He is the only one I remember. And they had this little boy--I think it was Bobby Newman--he used to take around with, but I don't remember too much about him either. I can remember he was little, he was short.
Mr. LIEBELER. Who was?
Mrs. SMITH. Bobby Newman.
Mr. LIEBELER. Bobby Newman?
Mrs. SMITH. But he was, I guess, the studious type. Well, it seemed to me. He was always studying, you know, reading books, and that is as far as--I don't know what his grades were, but as far as him mixing with other people, he didn't. You know, like when you go to school, more or less everybody has their own group. Well, there wasn't anybody he hung around with, except, like I said, Edward Voebel.
[size]
Bobby was "short", always studying, reading books and hung out with Voebel and Oswald, which matches Myra's recollection of "Harvey" perfectly. Sounds like Myra let herself become convinced that Bobby was really the mythical "Harvey".
[/size]
_________________
Australians don't mind criminals: It's successful bullshit artists we despise.
              Lachie Hulme            
-----------------------------
The Cold War ran on bullshit.
              Me

"So what's an independent-minded populist like me to do? I've had to grovel in promoting myself on social media, even begging for Amazon reviews and Goodreads ratings, to no avail." 
Don Jeffries
"I've been aware of Greg Parker's work for years, and strongly recommend it." 
Peter Dale Scott
https://gregrparker.com
Vinny

Posts

: 1879


Join date

: 2013-08-27

on Sat 01 Aug 2020, 6:18 pm
Obituary of Myla Darouse.

https://www.mckneelys.com/obituary/735069


Also there were some problems with her estate. Her family was sued by Southeastern Louisiana University.

https://www.theadvocate.com/baton_rouge/news/communities/article_fe1022f0-2028-53fd-a252-dbfbcd1e3347.html

_________________
Out With Bill Shelley In Front.
on Sat 12 Sep 2020, 12:22 am
_________________
Prayer Man Website.     Prayer Man On FB.     Prayer Man On Twitter.     Prayer Man On YouTube
on Mon 28 Sep 2020, 7:59 am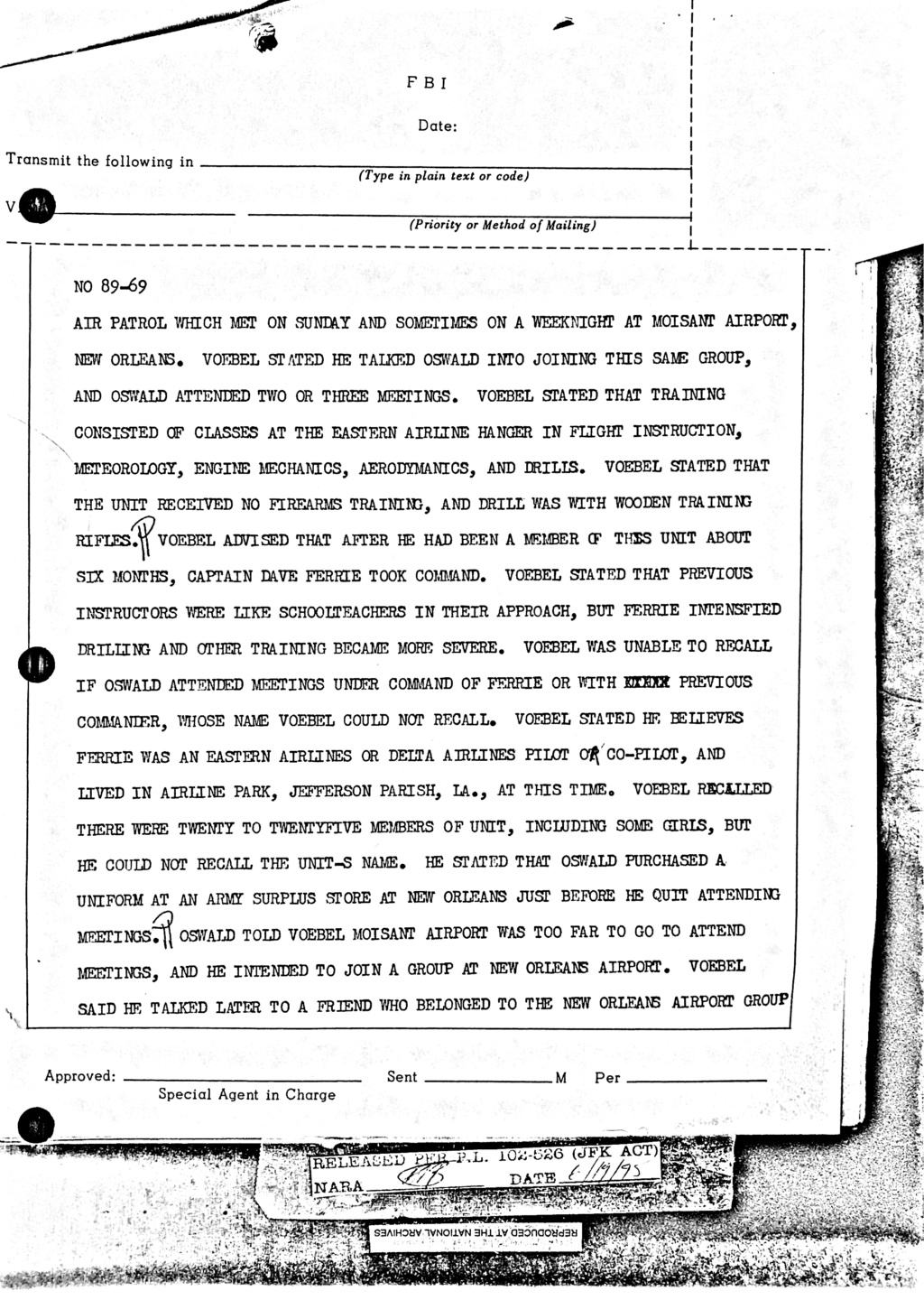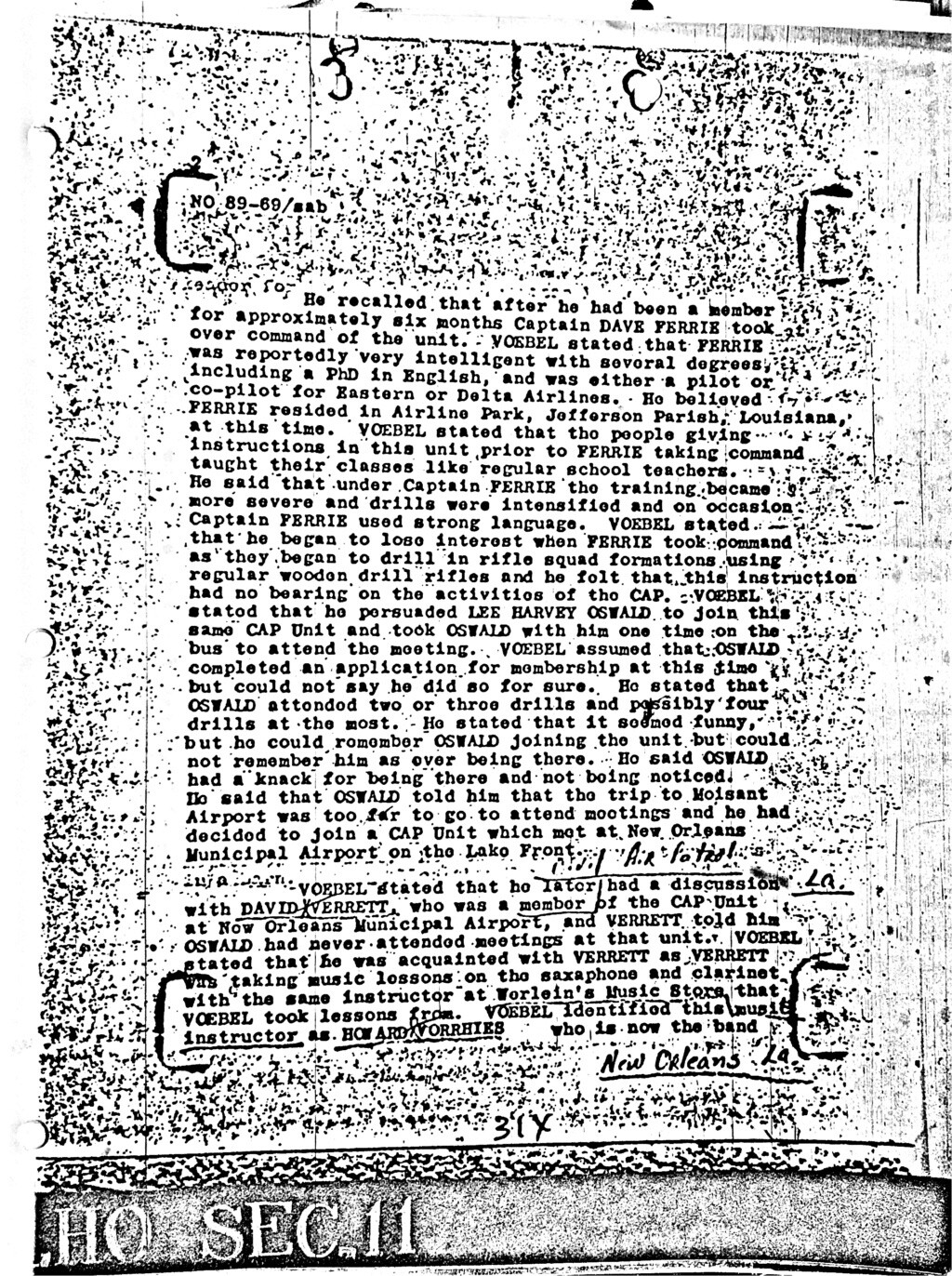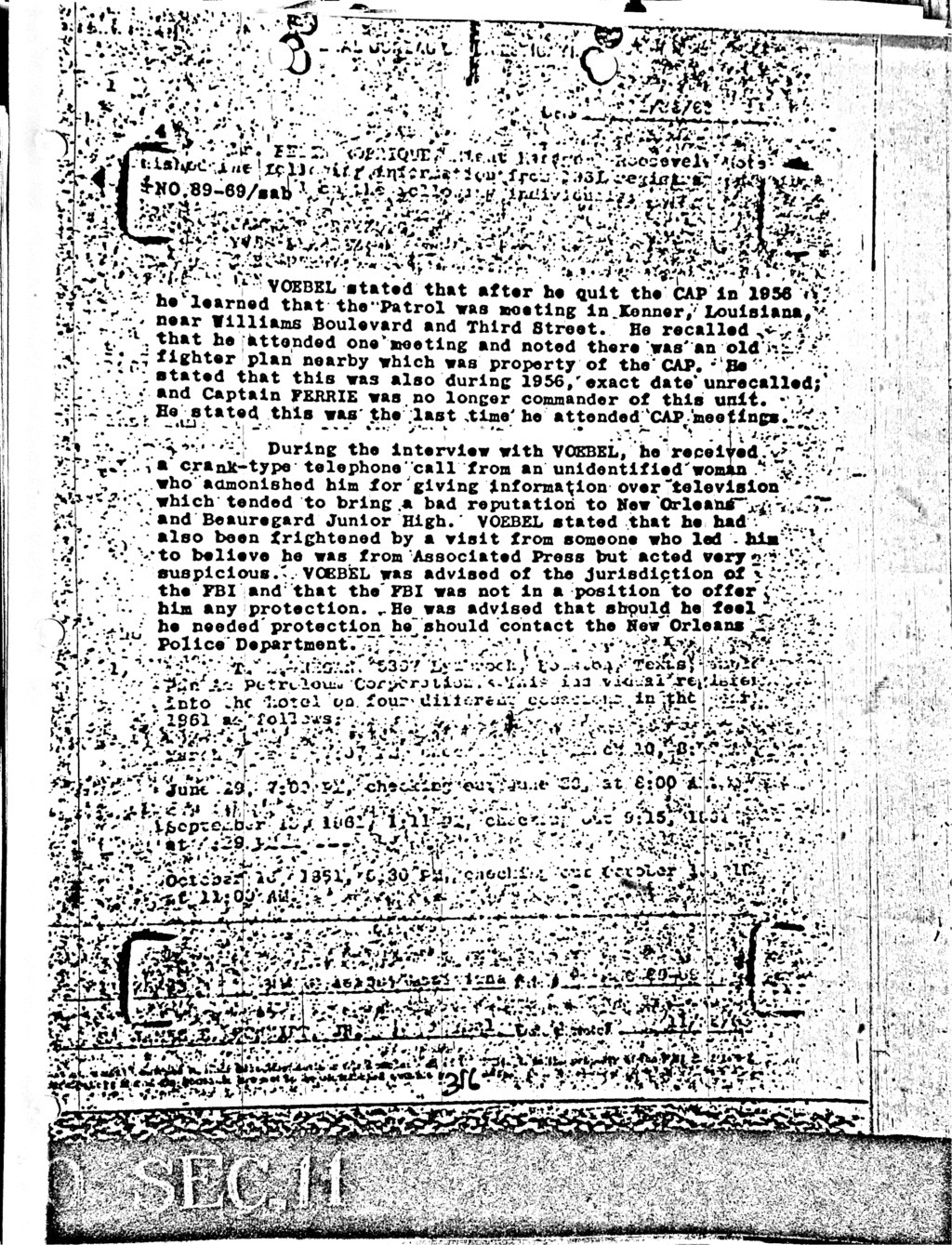 _________________
Prayer Man Website.     Prayer Man On FB.     Prayer Man On Twitter.     Prayer Man On YouTube
Permissions in this forum:
You
cannot
reply to topics in this forum