Social bookmarking










Bookmark and share the address of REOPENKENNEDYCASE on your social bookmarking website

Bookmark and share the address of REOPENKENNEDYCASE on your social bookmarking website
Affiliates
Would it be a stretch to say Gary Taylor took the BYPs, and other family pics.
Or was it his friend he was working with, the PHOTOGRAPHER, whom helped Gary.

He further advised around March or April 1963 he went ''
to the apartment on Elsbeth and observed that OSWALD's name was ••
no longer on the mail box. He spoke to a man Who was sitting in
. the front yard in front of this building. He believes the man
was the manager of the apartments, and this man told him the
OSWALDS had moved to another apartment about one block over on
Neely Street. He went to this apartment on Neely, Which he
described as being in the upper part of a 2-story White frame
house Which he thinks was almost directly behind one block of
the apartment on Elsbeth. The OSWALDS were not in at this time.
Was that is his, Gary's or Jeanne's note on the back of a print from one of those BYPs.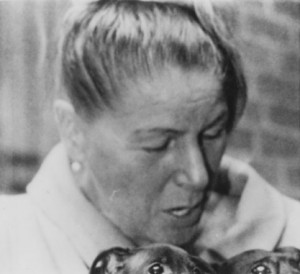 Jeanne De Morhenschildt
Hunter of Facists. HAHAHA
This leads back to De Mohrenschildt. While Jeanne designed clothing, her co-worker Zapruder cut the patterns and material. A decade later, Abraham Zapruder, by then the owner of his own company, would become world famous for his breathtaking home-movie footage of the Kennedy assassination and got paid big money for possibly inside knowledge of the assassination ie the film.
Did Gary take the Walker Back Yard Photo with the scratched out lic. plate (White Out aplied, then scratched by someone trying to remove it, DPD)
Did Gary use the IR to take photos of the railroad tracks etc which are in the Turtle Creek area around Walker's residence.
Gary lived at 3519 Fairmount
3519 Fairmount is close, very close to 4011 Turtle Creek. "5 minutes" or 1.5 miles
How far is it by railroad track and bridge?
Gary facilitated the affairs of Marina.
Gary is possibly culpable in many aspects.
What was Gary's alibi on 11/22/63 and a few other dates.
Please share your knowledge of Mr. Gary E. Taylor. Nothing is too minor!



Posts

: 1134


Join date

: 2012-01-04






Posts

: 507


Join date

: 2015-07-21






Posts

: 109


Join date

: 2016-10-12



You got more on Taylor, Ed? If so, I'm all ears.



Posts

: 1899


Join date

: 2013-03-13


Age

: 29


Location

: Melbourne, Victoria, Australia



The son of Gary Taylor,
Curtis Lee Taylor,
married Mary Ferrell's granddaughter.
OR,
George De Mohrenschildt's grandson married Mary Ferrell's granddaughter.

Related to Melody Lynn Tayor, now Melody Lynn Phy.

Gary Edward Taylor would be 76+ Dec. '39 DOB

I want to call Curtis.
Get his # please.



Posts

: 1134


Join date

: 2012-01-04



---
Permissions in this forum:
You
cannot
reply to topics in this forum