Social bookmarking












Bookmark and share the address of REOPENKENNEDYCASE on your social bookmarking website

Bookmark and share the address of REOPENKENNEDYCASE on your social bookmarking website
Affiliates
I determined the location of the presidential motorcade in this historical image below to be at the intersection of Main and Ervay Streets in Dallas on November 22, 1963.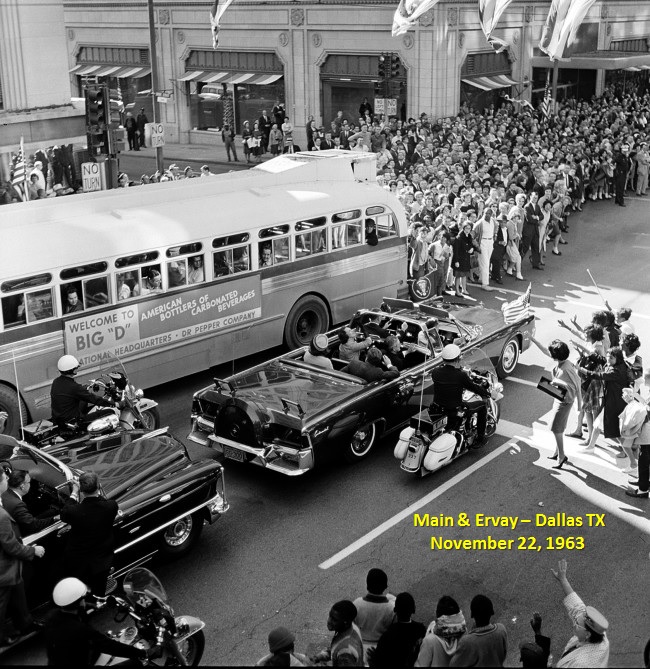 I make this determination comparing the historical image to a current image with Google Maps. The buildings at the intersection match.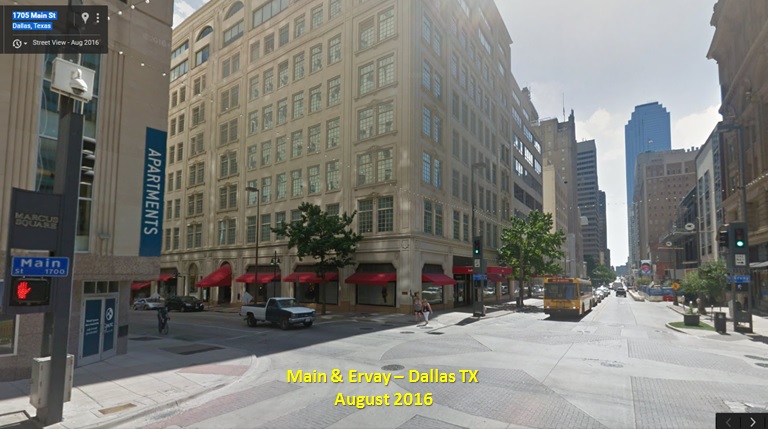 According to Walt Brown's Chronology, the motorcade made the turn onto Main St. at 12:10 pm. Ervay is approximately 880 feet west of Harwood St. If we assume the motorcade was travelling an average of 10 mph along this stretch, the presidential limousine would be at the intersection of Main and Ervay approximately at 12:11 pm, or about 1 minute after the turn onto Main.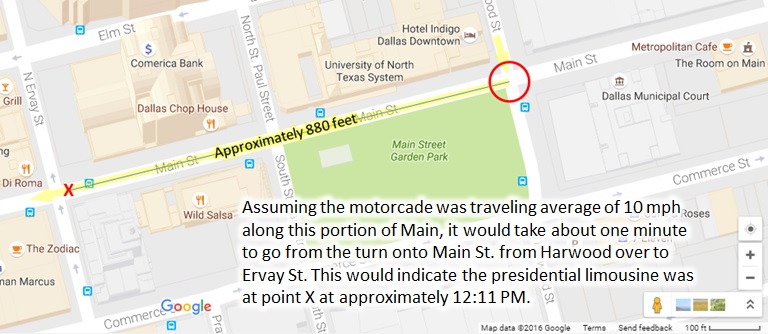 This portion of the motorcade route has some significance that Greg will make clear in Volume 3 of
Lee Harvey Oswald's Cold War: Why the Kennedy Assassination should be Reinvestigated
.
EDIT
I made an error when I said the motorcade turned onto Main at 12:10 pm. According to Brown, the motorcade made this turn at approximately 12:23 pm. (See post with updated map below.)
Last edited by Stan Dane on Fri 20 Jan 2017, 4:51 pm; edited 1 time in total

_________________
Mixing Pop and Politics he asks me what the use is
I offer him embarrassment and my usual excuses
While looking down the corridor
Out to where the van is waiting
I'm looking for the Great Leap Forward
            Billy Bragg
-----------------------------
 Australians don't mind criminals: It's successful bullshit artists we despise. 
             Lachie Hulme            
-----------------------------
The Cold War ran on bullshit.
              Me
Admin




Posts

: 3604


Join date

: 2009-08-21


Age

: 58


Location

: Orange, NSW, Australia






Posts

: 1852


Join date

: 2013-03-13


Age

: 28


Location

: Melbourne, Victoria, Australia



Beautiful work Stan.
This bleeds over to the Bus thread too, timings, sirens, when those watching would return to their business. 

Anticipating Volume Three to be a knock out!
Cheers, Ed



Posts

: 524


Join date

: 2012-01-04



The following are a series of screen grabs from a video clip of the JFK motorcade as is turned onto Main St. from Harwood in Dallas: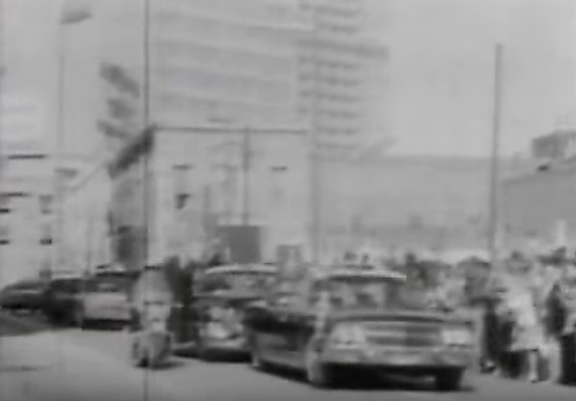 Note the large crowds. In his Chronology, Walt Brown said that the crowds were large here and the motorcade speed was quite slow.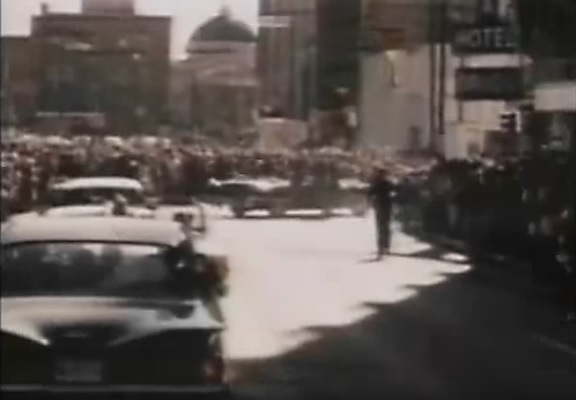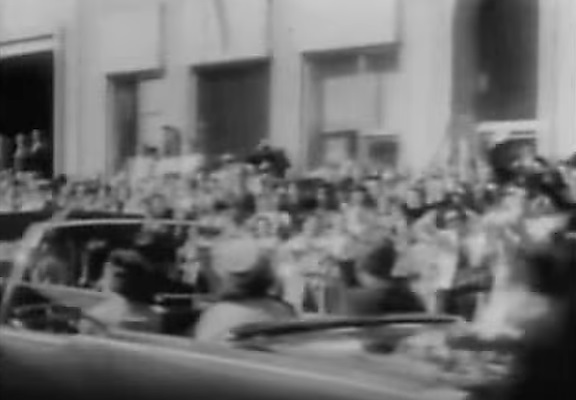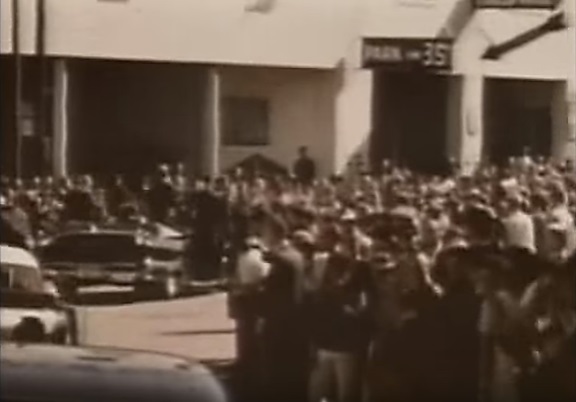 This is following the turn onto Main as the motorcade proceeded west to the point shown in the Main & Ervay image in the first post above.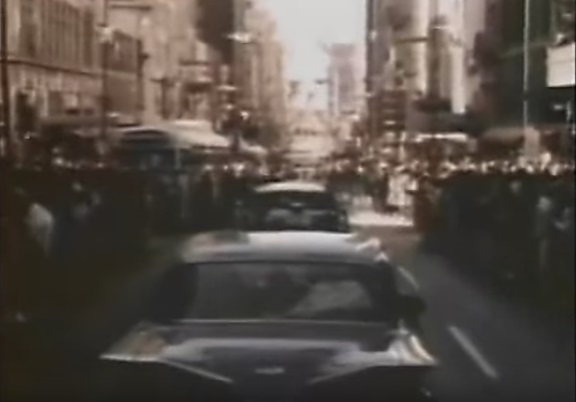 I posted these to try to provide a visual sense of what the environment was like during this portion of the motorcade. As indicated above, the significance of this will be made clear in Greg's next book.
Original research you won't want to miss!
I was reading Walt Brown's timeline and I noticed an error I made above when I stated that the motorcade turned onto Main from Harwood at 12:10 pm. 12:10 pm refers a
situation
that occurred in this vicinity at this time.  
According to Brown, the motorcade was at 2025 Cedar Springs Road at 12:20 pm (the red X on the map below). 
Brown says at 12:24 pm (time approximated from context) the motorcade was on Main with about "18 blocks of the motorcade before Dealey Plaza" (18 blocks ~ 1 mile). That would make the turn from Harwood onto Main at approximately 12:23 pm.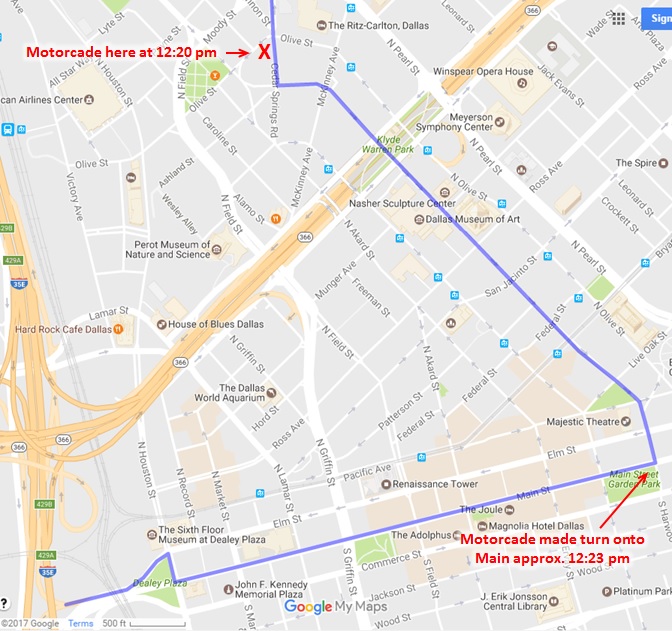 ---
Permissions in this forum:
You
cannot
reply to topics in this forum