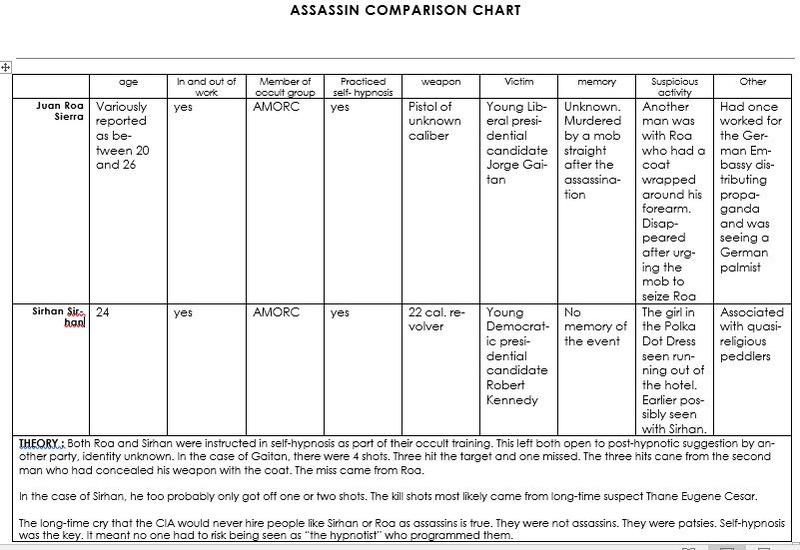 _________________
Australians don't mind criminals: It's successful bullshit artists we despise.
              Lachie Hulme            
-----------------------------
The Cold War ran on bullshit.
              Me

"So what's an independent-minded populist like me to do? I've had to grovel in promoting myself on social media, even begging for Amazon reviews and Goodreads ratings, to no avail." 
Don Jeffries
"I've been aware of Greg Parker's work for years, and strongly recommend it." 
Peter Dale Scott
https://gregrparker.com
Goban_Saor

Posts

: 454


Join date

: 2013-07-16

Thu 24 Nov 2016, 12:38 pm
All those correspondences are purely coincidental of course.
_________________
All is but a woven web of guesses. (Xenophanes)
The truth. No; by nature man is more afraid of the truth than of death...For man is a social animal – only in the herd is he happy. It is all one to him whether it is the profoundest nonsense or the greatest villainy – he feels completely at ease with it, so long as it is the view of the herd, or the action of the herd, and he is able to join the herd. (Soren Kierkegaard)
So let us not talk falsely now. The hour is getting late. (Bob Dylan)
Permissions in this forum:
You
cannot
reply to topics in this forum