Fri 25 Mar 2022, 10:02 am
New series where Conspiracy Theorists dimwits and Lone Nutter scum get crucified with evidence. 
Pages 2 & 3 are here: https://www.maryferrell.org/showDoc.html?docId=60405&fbclid=IwAR0QUvEc2zlUV7wgmvViX_6bV-HWGS0sb-rTdtTdhS1lG6zXK5_oLtNq0Es#relPageId=32&search=news_media%20during%20the%20evening%20of%20March%201,%201967
Thanks to Joe Backes.
_________________
Prayer Man Website.     Prayer Man On FB.     Prayer Man On Twitter.     Prayer Man On YouTube
Vinny

Posts

: 2692


Join date

: 2013-08-27


_________________
Out With Bill Shelley In Front.
JFK_FNG

Posts

: 212


Join date

: 2021-09-09

Someone who's a member of the Ed forum should post this in Greg D.'s Bertrand thread. I'm shocked no one hasn't since Greg uses Kohn as one of his main sources against Garrison, and apparently Kohn originated part of the stuff about Clem Sehrt.

That said, it was an interesting theory, and fun read regarding Lane Bertram, I just don't think it's correct - the above document pretty much proves it. You have two sworn enemies of Garrison admitting Shaw is Bertrand to the FBI.

The other one, NO-1309-C, does anyone know who that is? If the name hasn't been released there seems to be more than enough info in the record to figure it out. It looks like he was a private investigator, interviewed by Lou Ivon about the inner workings of Bannister's operation, who then informed on that interview to the FBI. There are a few documents where the informant code just got unredacted in 2017…should be able to piece together an identity from the information. Hell I have a bunch of Garrison files I'll see if I can find a report from Lou Ivon that fits the profile.
David Butler

Posts

: 6


Join date

: 2020-08-23

According to this NO-1309-C is Joseph Oster.

https://www.archives.gov/files/research/jfk/releases/2018/docid-32321972.pdf
Wed 06 Apr 2022, 11:28 am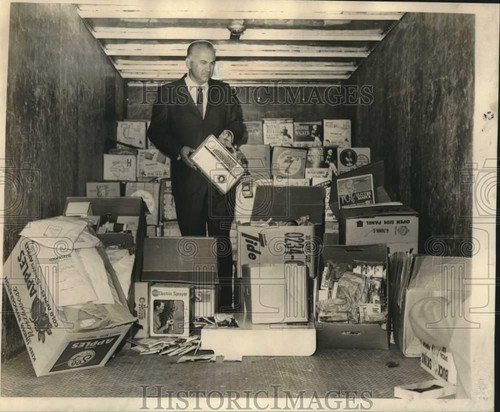 Oster with a bunch of stolen goods.
_________________
Australians don't mind criminals: It's successful bullshit artists we despise.
              Lachie Hulme            
-----------------------------
The Cold War ran on bullshit.
              Me

"So what's an independent-minded populist like me to do? I've had to grovel in promoting myself on social media, even begging for Amazon reviews and Goodreads ratings, to no avail." 
Don Jeffries
"I've been aware of Greg Parker's work for years, and strongly recommend it." 
Peter Dale Scott
https://gregrparker.com
Ed.Ledoux

Posts

: 2967


Join date

: 2012-01-04

Permissions in this forum:
You
cannot
reply to topics in this forum